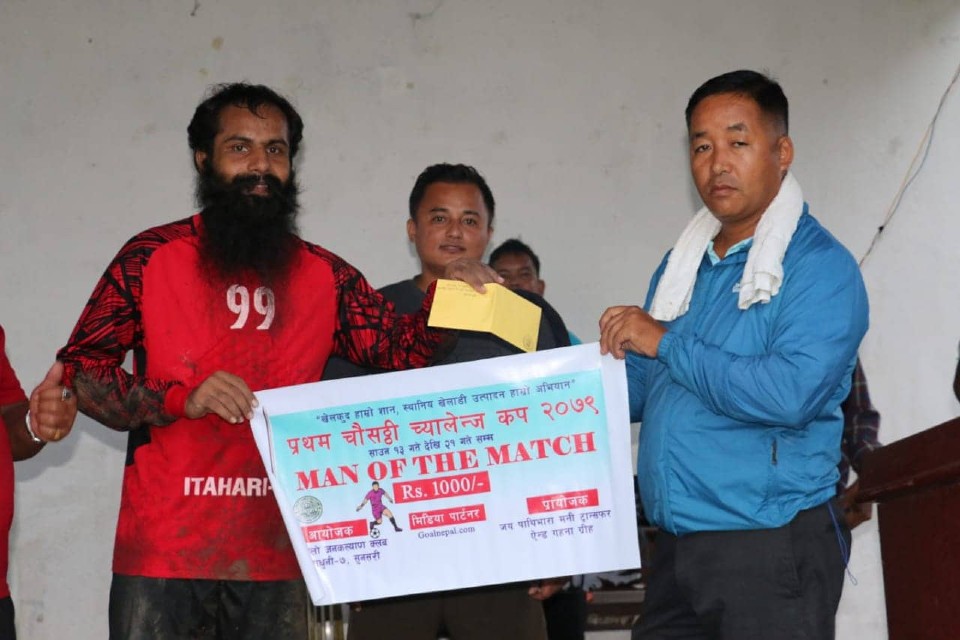 Young Tarhara Boys have entered second round of Chausatti Bigaha cup football tournament in Sunsari district.

Young Tarhara Boys sidelined Dharan 19 3-0 on penalties on Monday.

Both teams played 1-1 draw in a regulation time.

Goalie Dev Raj Ojha became the player of the match.

GoalNepal is the official web partner of the event and is streaming the matches LIVE.