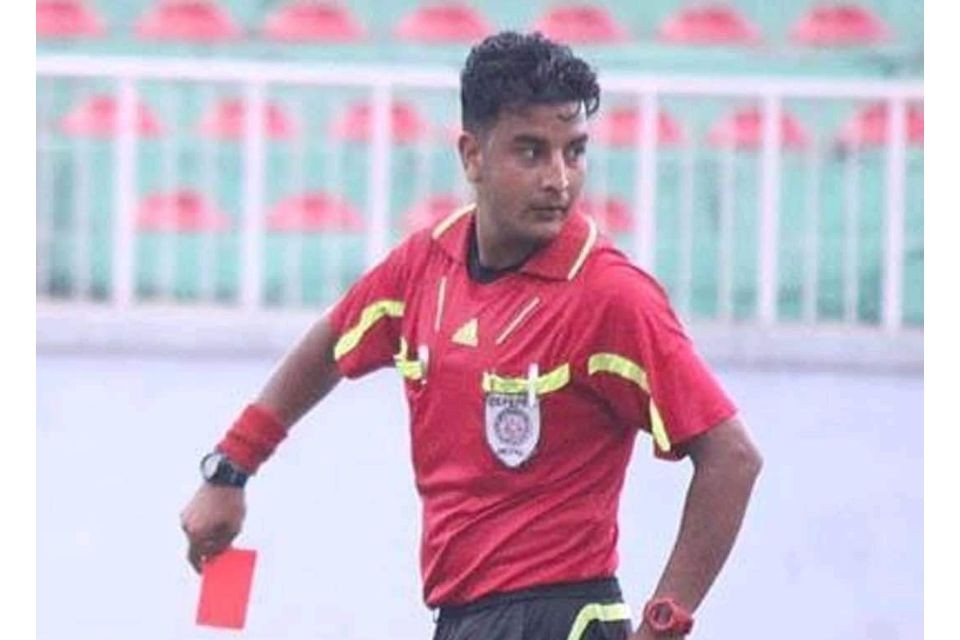 All Nepal Football Association has received a request for assistance from referee Rojendra Khadgi. According to a letter he sent to ANFA, Khadgi was hurt during a workout exercise.
Khadgi will require surgery for his anterior cruciate ligament (ACL) and medial collateral ligament (MCL), as stated in the letter.
Khadgi also disclosed that he is in a difficult financial circumstance and requires assistance to get through the recovery process.