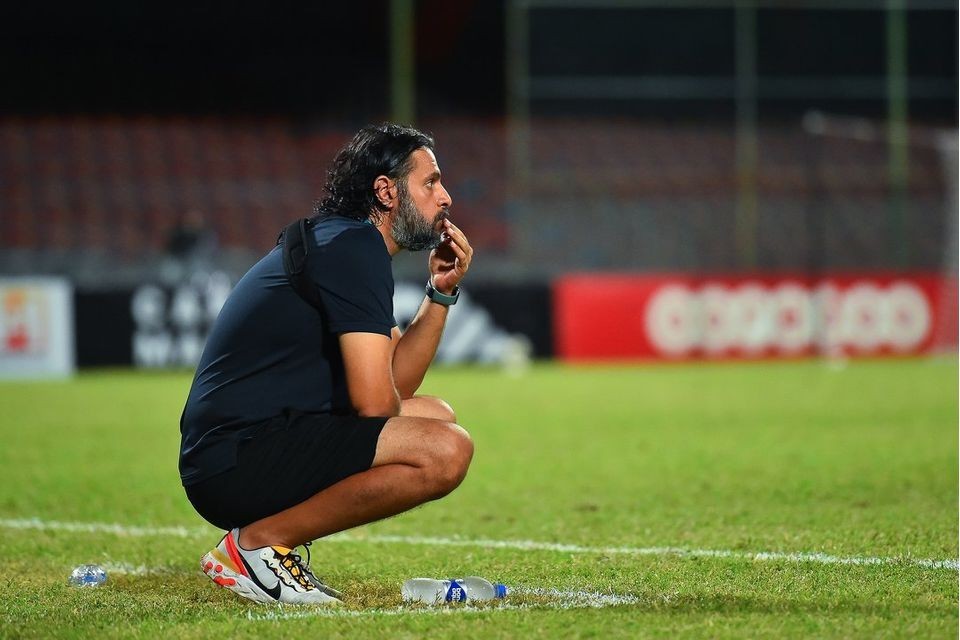 Nepal national team head coach Abdullah Almutairi is set to be back to lead the team despite speculations about his departure in the Nepali football fraternity. Despite the talks going on about seeking his alternatives in coordination with Qatar FA, the probability of his return is increasing.
According to ANFA, Almutairi will be returning to take command of the national team before November. Almutairi was appointed as the head coach of Nepal with the aid of Qatar FA.
"He's having checkups and needs rest, so, in terms of health, we didn't say much, that's obvious", said ANFA General Secretary Kiran Rai. "When he arrives, his job is to lead the national team, he will do the same thing. So, now he is in Kuwait and he is in regular conversation with us."
After the players-coach dispute led to players leaving the camp, Almutairi was deemed guilty by the investigation committee formed by ANFA. ANFA has already called those players back into the team. The players had made it heard that it will be difficult for them to play in the national team with Almutairi as the head coach. But ANFA has stated that there is no alternative to improving relationships now.
"The controversy is over now", Rai added. "Some events happen unintentionally and it is not right to get stuck here because the concern is of Nepali football and the country. Now that we are working in a new way, all the issues are moving forward in a new way."
Almutairi has once stated his decision to resign from the job as he could not work due to then-senior vice-president Pankaj Nemwang who is now the president of ANFA. If Almutairi is to come back to take his job, Almutairi will have to put his differences with Nemwang aside and work hand-in-hand for the betterment of the Nepal national team.