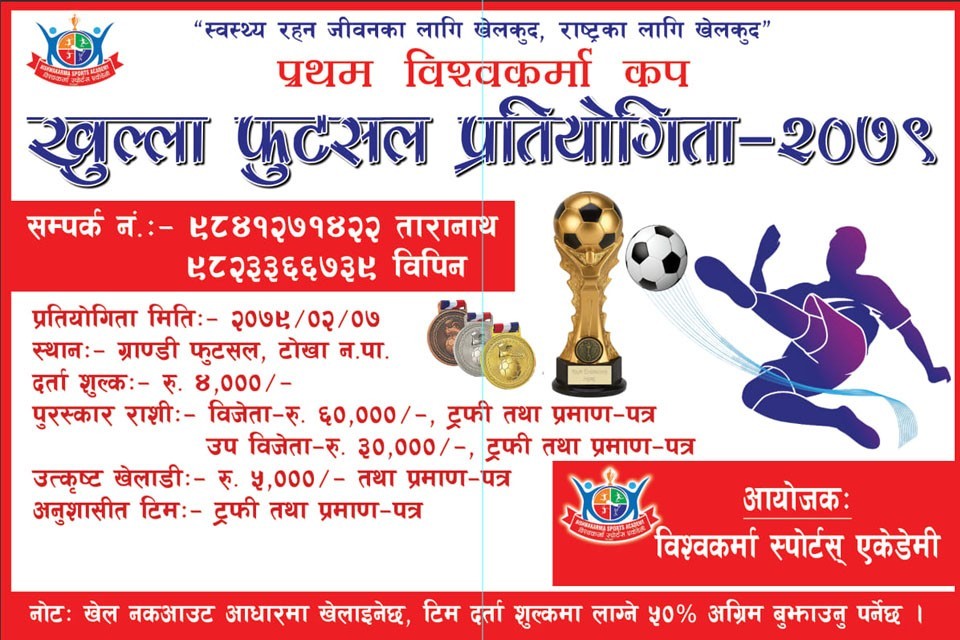 The first Bishwokarma Open Futsal Tournament will be held under the slogan 'Sports for Life, Sports for the Nation.'
According to the organizers, all the preparations for the competition to be held at Grandi Futsal in Tokha on Saturday, May 21, have been almost completed. A team registration fee of Rs 4,000 has been fixed for participating in the knockout competition.
The winner of the competition organized by Bishwokarma Sports Academy will get 60,000 rupees, including the title and the runner-up will get 30,000 rupees. Similarly, attractive prizes have also been arranged for individual categories, said the organizer.
VERY NEW UPDATE FROM DASHARATH STADIUM