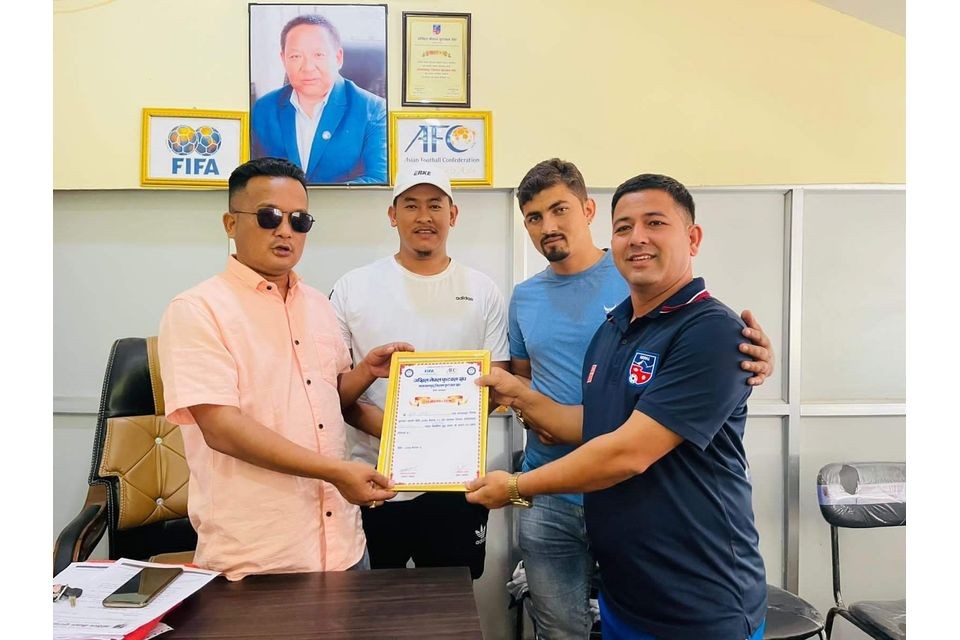 Chhabi Subedi has been nominated as the general secretary of Makwanpur District Football Association.
In a meeting held on Tuesday, Subedi was nominated as the general secretary. Tika Lama was previously re-elected as the Makwanpur DFA president.
Newly nominated general secretary Subedi also informed that the meeting on Tuesday decided to commence preparations for loca-level Shahid Smriti Gold Cup tournament.
The preparations for the tournament will commence with coordination with the local government, informed Subedi.