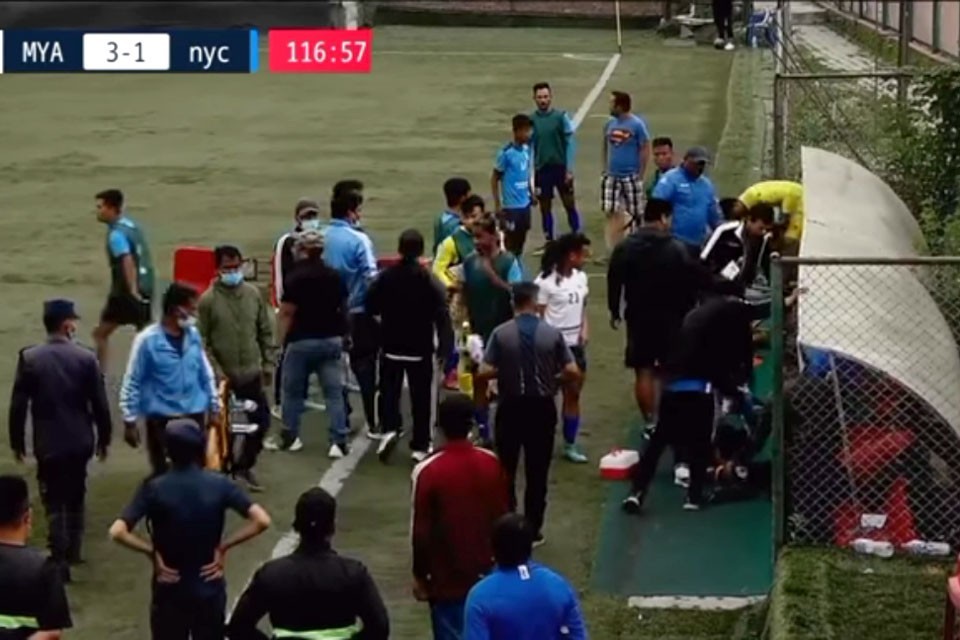 Nayabasti Youth Club have been fined Rs 3,00,000 for their role in the disrespectful behavior and indiscipline act following their defeat to Madhyapur Youth Association in the Martyr's Memorial 'B' Division League 2078.
The ANFA League Committee met on April 18 in the ANFA Complex and decided to fine the club and ban club official Shree Bahadur Yogi from all ANFA football activities for two years. Bikash Rai, the club's manager, has been suspended for six months, while player Manoj Rai, has been suspended for a year.
Following the club's 3-1 loss in the match on April 9, players and officials vandalized physical property and verbally abused match officials at the ANFA Complex.
Nayabasti finished eleventh in the recently concluded B Division league.