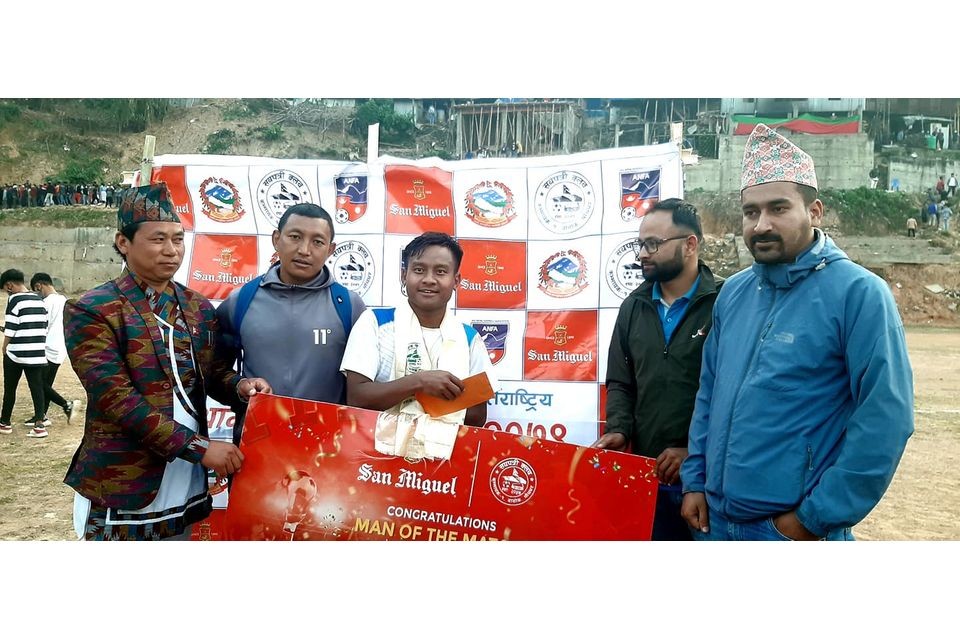 Sangam FC have qualified for the final of the third Kummayak Kussayak Gold Cup going on in Panchthar. They defeated Brother United, Jhapa 1-0 to advance to the final.
Anil Rana Magar scored the game's solitary goal in the 58th minute of the match.
Aayush Tamang of Sangam FC was named the player of the match.
The championship has a winning purse of NRs 3,33,333 and the runners-up team will get NRs 1,66,666.