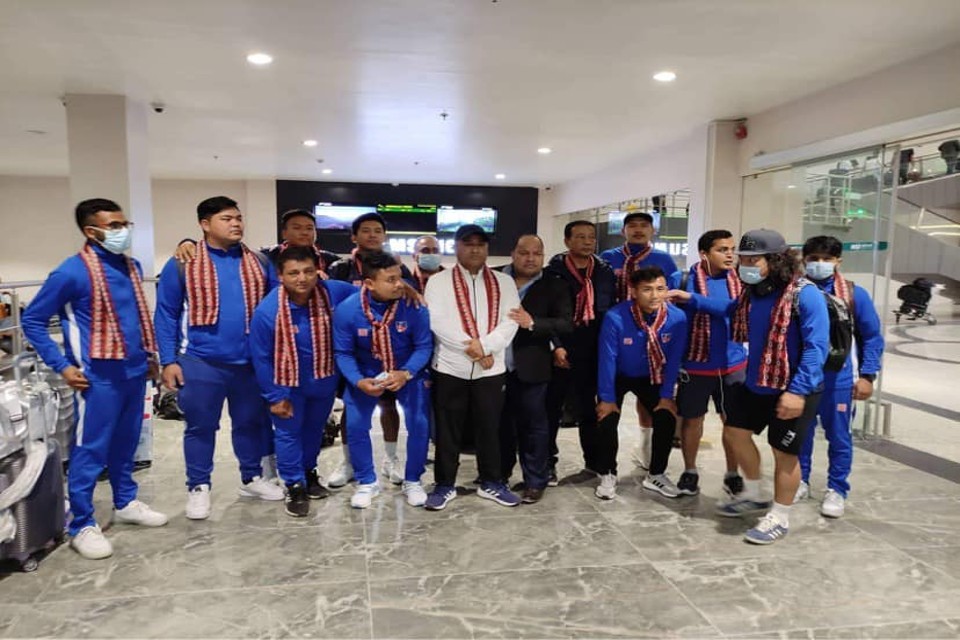 The Nepali national futsal team, which travelled to Kyrgyzstan to play in the AFC Futsal Asian Cup qualifiers, has returned home on Wednesday evening.

ANFA officials welcomed the team at Tribhuwan international airport.

The qualifiers were held at Gazprom Sports Complex in Bishkek. Nepal had lost all the three matches played.
Nepal, which was in Group B under Central and South Zone, lost 5-1 to Uzbekistan in the first match.

In the second match, Nepal lost 11-1 to Tajikistan. In the last match, Nepal lost 8-1 to Afghanistan.
From this group, Uzbekistan and Tajikistan have been selected for the Asian Cup.