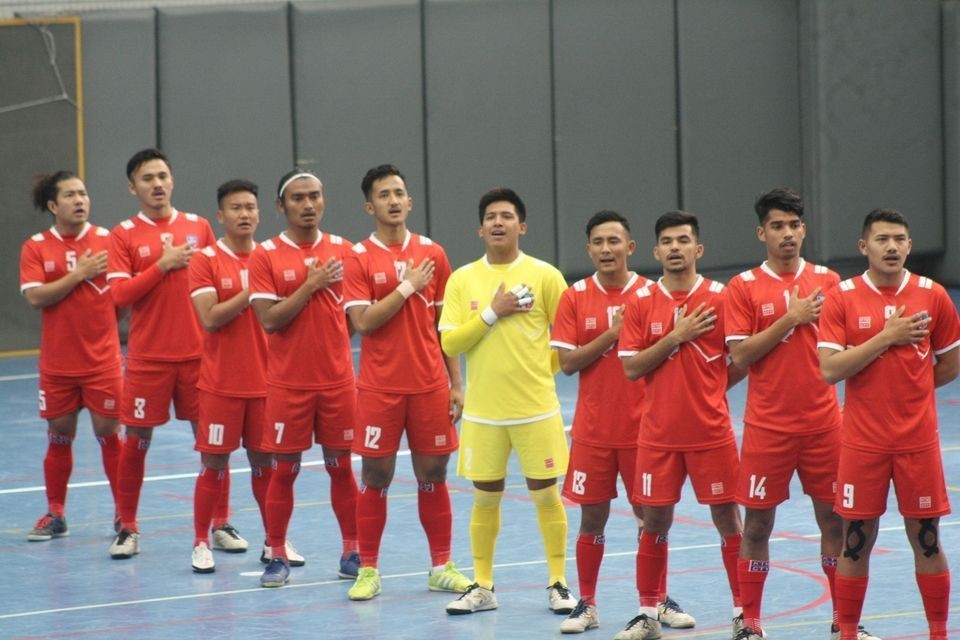 Nepal lose their second AFC Futsal Asian Cup qualifiers group match against Tajikistan. Nepal were beaten 11-1 by Tajikistan at the Gazprom Sports Complex in Bishkek, Kyrgyzstan.
In what was a very dominating display from Tajikistan, they turned down a 1-0 deficit to go on to score 11. Adil Hamid have Nepal the lead early on but Tajikistan equalised quickly.
Towards the end of the first half, Bijay Shrestha stopped the ball from going into the net after the goalkeeper was beaten and got sent off. Tajikistan missed the penalty that was awarded but managed to add 10 more goals to win convincingly.
Nepal will play Afghanistan in the final match in the group.