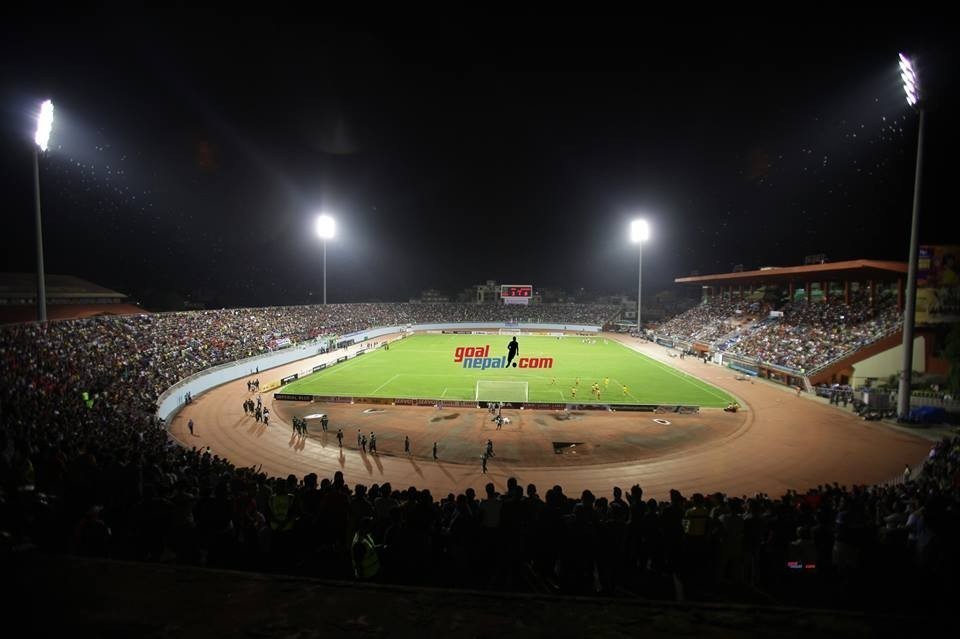 The Kathmandu Stadium Disaster occurred on Falgun 29, 2044 at the Dasharath Stadium in Kathmandu, Nepal during a football match between Janakpur Cigarette Factory Ltd and Liberation Army of Bangladesh for the 1988 Tribhuvan Challenge Shield.
At least 93 people were killed and 100 more were injured when fans attempted to flee from a hail storm inside the national Dasarath Stadium. (However, the actual number of death has never been confirmed)
The disaster is the 9th biggest stadium disaster (in terms of human loss), and the worst stadium disaster in Nepal.
The disaster led to the resignation of the then Education and Cultural Minister Keshar Bahadur Bista and ANFA president Kamal Thapa.
The Dasharath Stadium was later renovated for the 1999 South Asian Games with help from the Chinese government. It was converted into a football stadium with track and field facilities. Nepal uses this stadium for most of its sporting events.
GoalNepal remembers all of those beautiful souls who died while attending a football match.