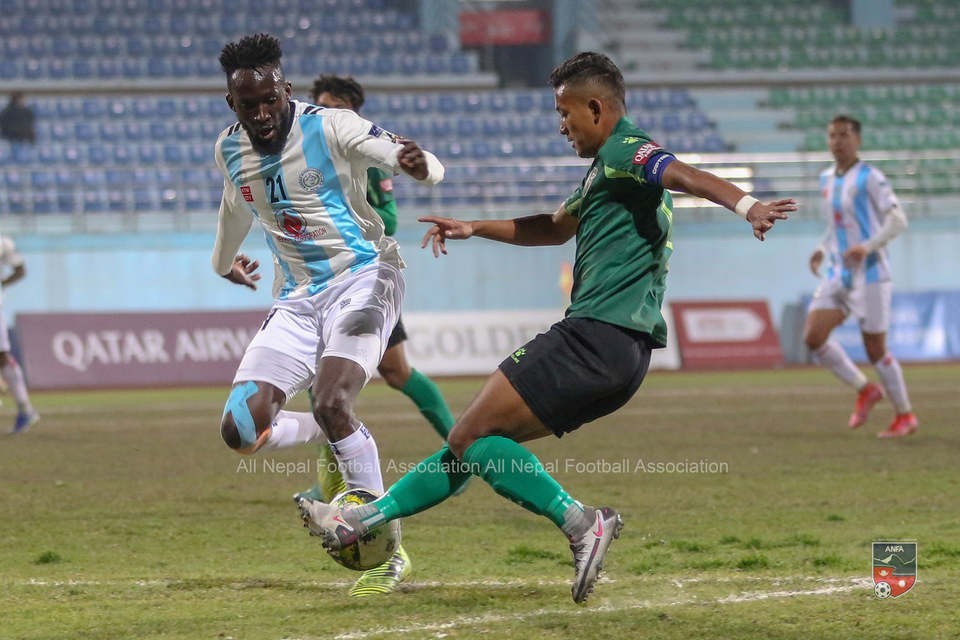 Eight A Division league clubs of the recently conceded season have again released a joint press release about the recruitment of players for tournaments being held around the country and primarily the Nepal Super League by the looks of it.
The eight clubs include Machhindra FC, New Road Team, Satdobato Youth Club, Manang Marshyangdi Club, Three Star Club, Sankata Club, Jawalakhel Youth Club and Friends Club.
The statement reads:
"We, the A Division clubs, issued a press release a few days ago stating that while the players are under contract with the A Division League clubs, they should not be registered with any other club.

Our attention has been drawn to reports of players who are legally affiliated with other clubs without the permission of the clubs with which they are already affiliated, as the future of clubs that are investing heavily in the country's football development is jeopardized because the request was ignored.

We would like to inform ANFA and other stakeholders not to take such action because it is clear that such actions will harm football in the country. As a result, we ask that players sign contracts only after consulting with A Division clubs and that this issue be resolved as soon as possible. Otherwise, the All Nepal Football Association will be held liable for any resulting consequences."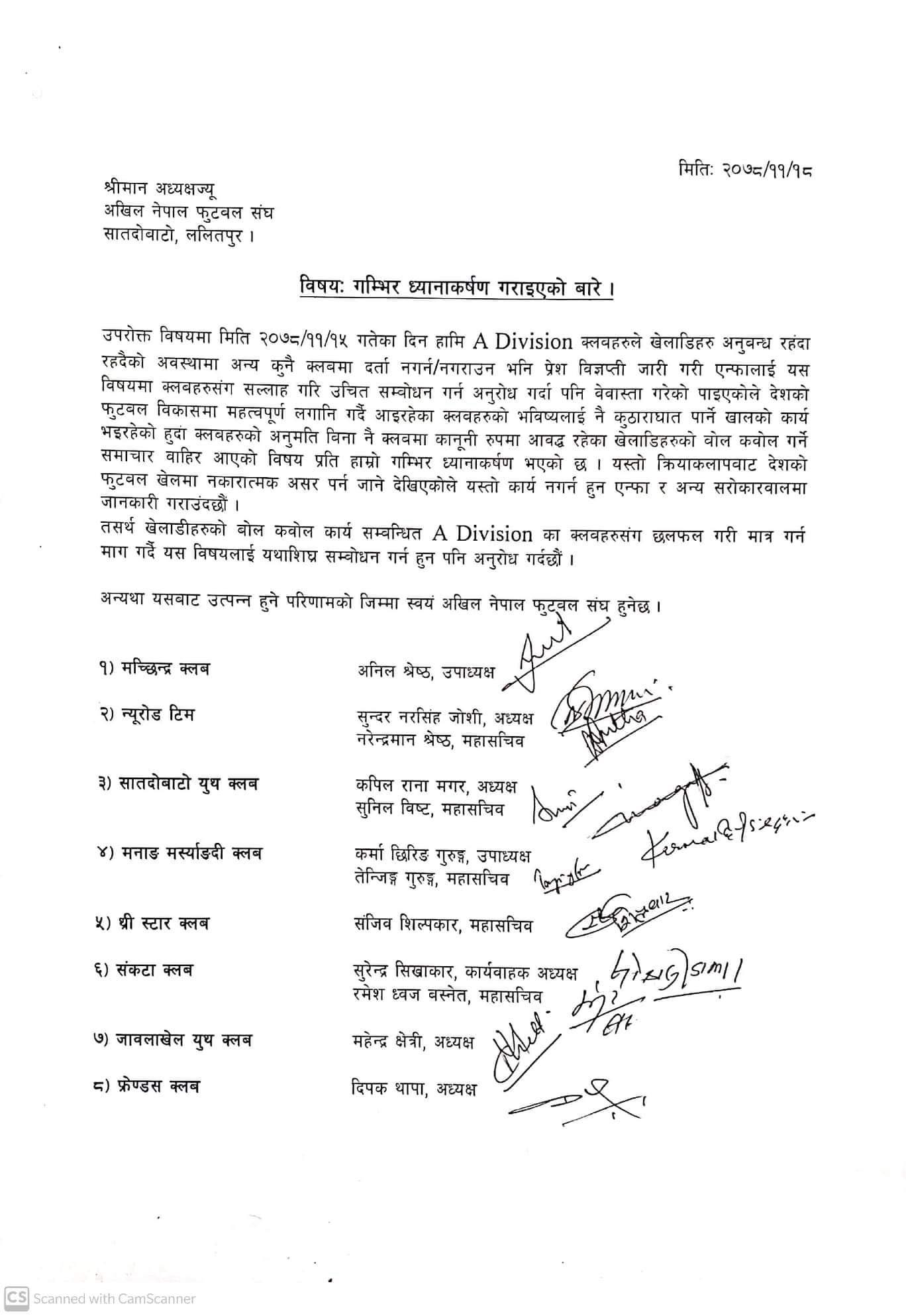 7th Rajarshi Janak Cup: Jawalakhel Youth Club Vs Nepal APF FC