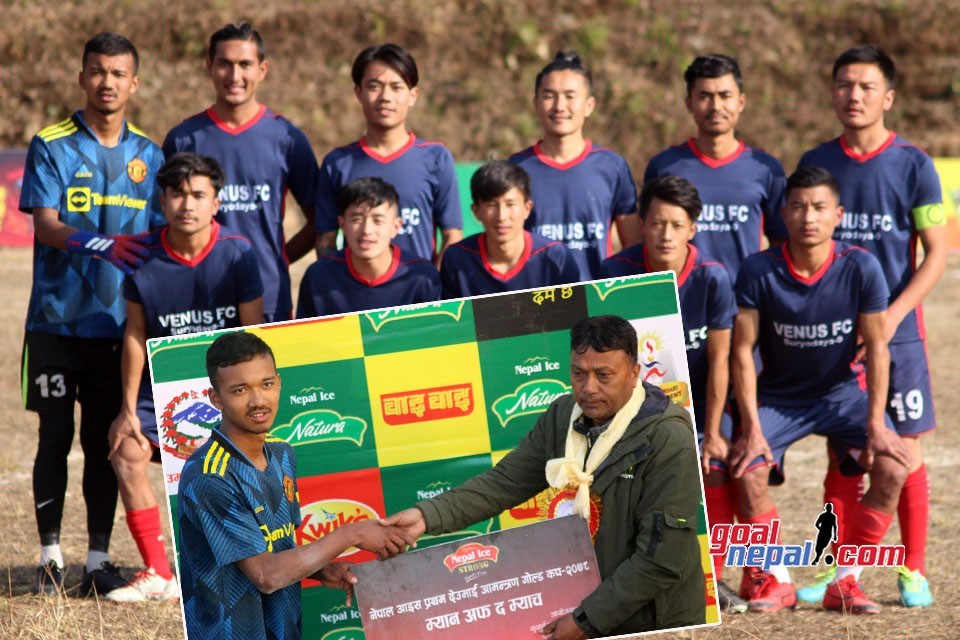 Venus FC, Fikkal has made it to the final of the first Deumai Gold Cup Knockout Football Tournament.
Venus defeated Fidim Sporting Club 2-0 in a tiebreaker in the final semi-final held at Bhanubhakta Ma.Vi. on Thursday.
Earlier, both the teams had drawn 1-1 in regulation time. The game ended in a tiebreaker as no more goals were scored in extra time.
Sushan Karki opened the scoring for Venus in the second minute of the first half. However, Fidim returned to the game in the 16th minute from a penalty converted by Gajendra Rai.
Goalkeeper Bibek Magar of Venus was declared Man of the Match. He received 2,000 rupees in cash. He blocked two of Fidim's strikes in the tiebreaker.
The winner of the competition organized by United Deumai Youth Club will get 1,00,000 rupees including the title and the runner-up will get 50,000 rupees.
4th Mai Valley Gold Cup: Mai Valley FC Vs Kaski XI - MATCH HIGHLIGHTS