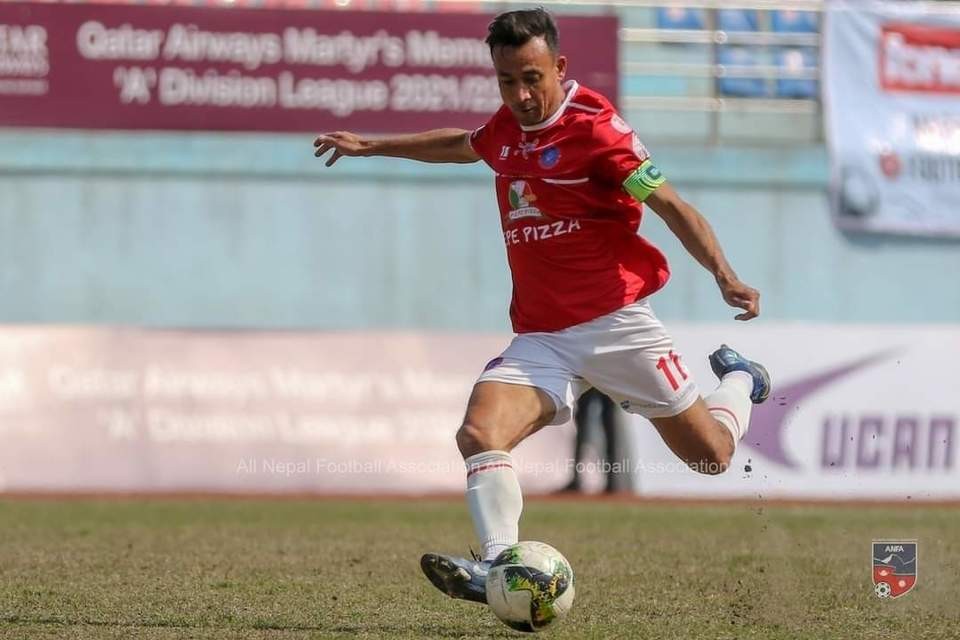 Macchindra FC extend their unbeaten run in the league and left it late to get all three points against Three Star Club in the ongoing Martyr's Memorial A Division League.
In a clash of titans, the match was highly competitive. Machhindra were looking to extend their unbeaten run while Three Star needed all three points to jump to second place. But both teams couldn't score until the third minute of stoppage time.
Abhishek Gurung, who came in for Abhisekh Rijal early on was fouled by Jeevan Gurung in the box in the third minute of extra time. Jeevan received two yellow cards in quick succession, one for the foul and one for something he said to the referee after the foul and was sent off.
Sujal Shrestha then stepped up and dispatched the spot-kick and earned his team all three points. The whole team was around him when he was dedicating his goal to his wife who is expecting theit child in a few days' time.
With these three points, Machhindra have moved to 32 points, with a 12-point lead at the top of the table. Three Star Club stay fourth on 18 points.
6th Rajarshi Janak Cup: Machhindra FC Vs Far West XI - Match Highlights