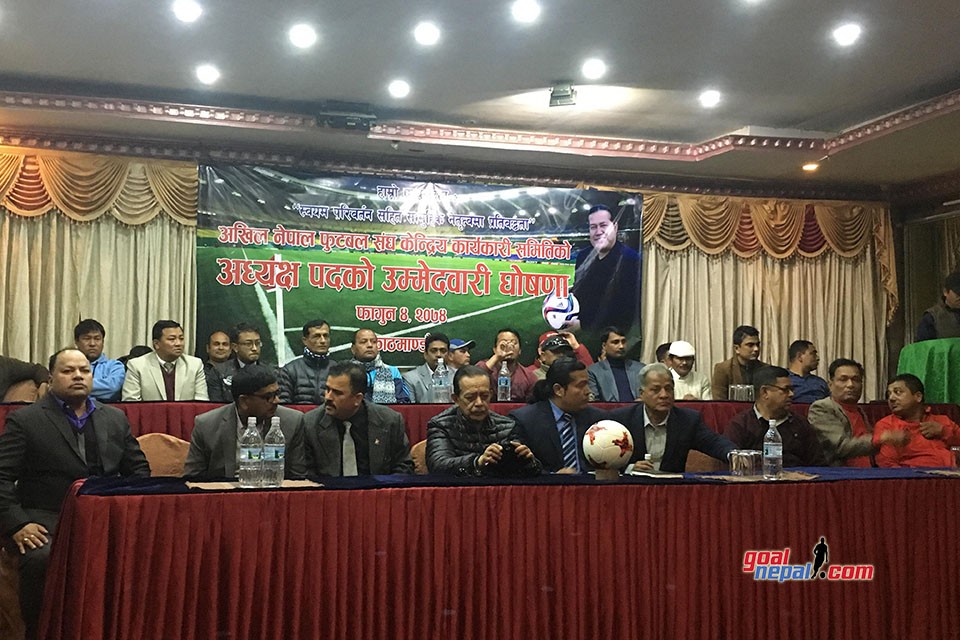 ANFA VP Mani Kunwar has announced his candidacy for the post of ANFA president.
Kunwar announced his candidacy amid a program held in Kathmandu on Friday.

Current ANFA President Narendra Shrestha supported him for the post.
"Mr. Mani Kunwar is capable enough to lead the post", said Shrestha.
Former ANFA VP karma Tsering Sherpa and Kunwar are fighting for the post of ANFA President.



Sherpa has already filed his candidacy.
ANFA Election is slated for March 28, 2018.
Look Of Dasrath Rangasala In COVID Pandemic