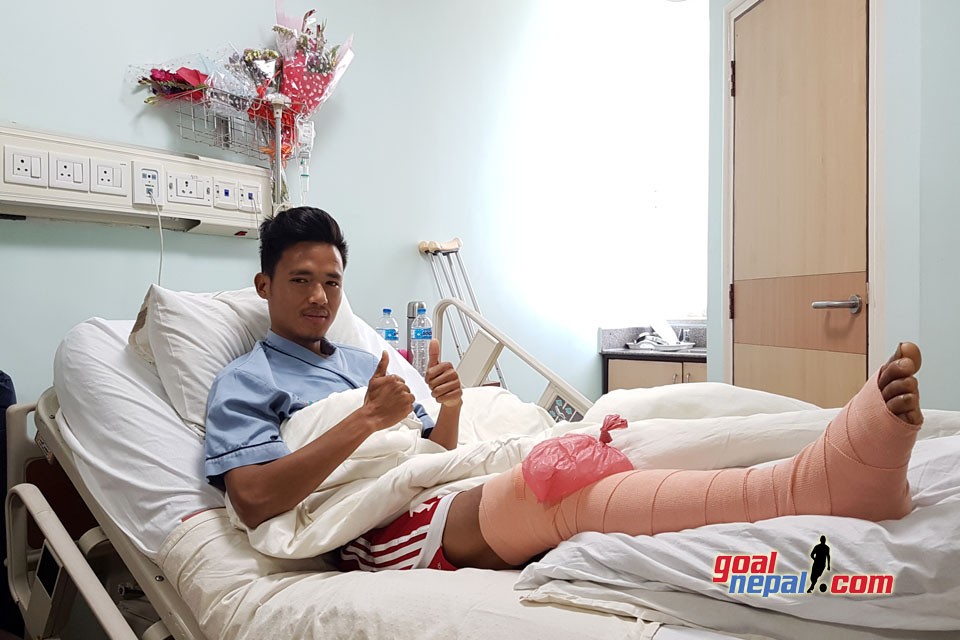 Injured Nepal international Bikram Lama said he would come back to the field stronger.
Lama is recuperating from leg surgery at Grande international hospital. Lama had his leg fractured during RedBull 20th Budha Subba gold cup final match against Nepal Police Club.

He was flown to Kathmandu from Biratnagar by evening flight in the same day.
"It's tough time for me but I am confident I will overcome it with the support from all.
"I will follow proper rehab process and I will work hard to regain my fitness. I will come back to the field stronger", said Lama from hospital bed.
Check this vidoe:
5th Jhapa Gold Cup: Sankata Club vs Three Star Club