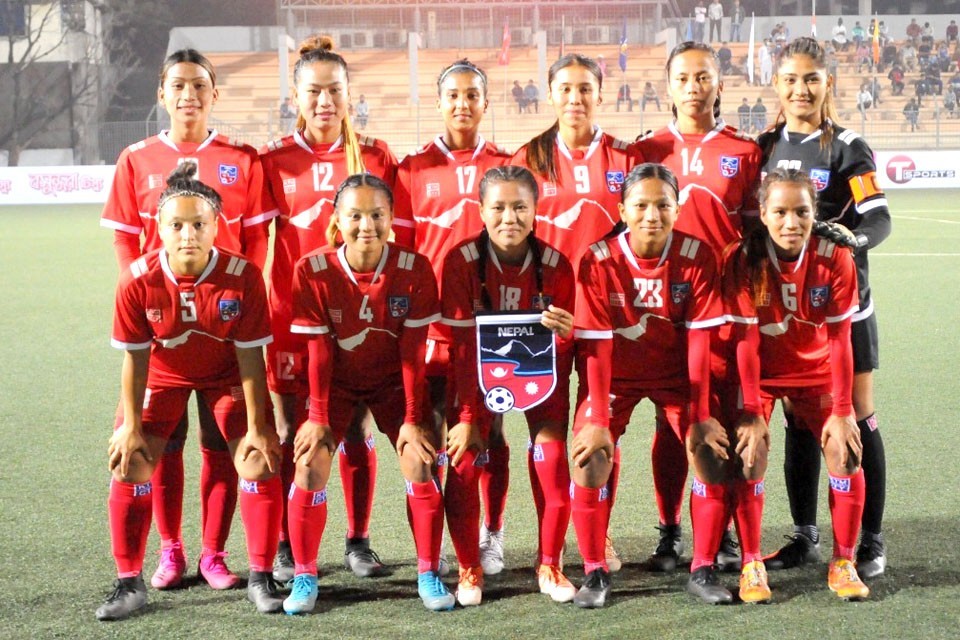 India qualify to the final of the SAFF U-19 Women's Championship 2021 with a 1-0 victory over Nepal today in Dhaka. Nepal, with this loss are close to bowing out of the tournament. Nepal's fate will be decided by the match between Bangladesh and Sri Lanka later on.
It was a must win game for India as Nepal and Bangladesh are tied on 7 points and India have 6 points. Bangladesh are expected to beat Sri Lanka in the last league fixture later on. Meanwhile, a draw would have been enough for Nepal.
Nepal started well in the first half with a great presence of some Nepali fans in the stadium.
A Nitu Linda shot turned cross for India narrowly went above the Asmita Rana Magar's goal in the 33rd minute of the first half. Other than that, there were no major incidents worth noting in the first half of the match.
India were attacking a bit more in the second half. But Anjana Rana Magar, Nepali skipper and goalkeeper was keeping India at bay with tremendous goalkeeping.
In the 59th minute, A cross fell for Nepali forward Kusum Khatiwada when Indian defence slept on a cross but she couldn't control it and it went to the goalkeeper.
India managed to break the deadlock in the 67th minute through Priyangka Devi Naorem. A cross in from the left found Priyangka free around the penalty spot who then sidefooted it home to give India the lead.
It was Nepal's first goal conceded in the tournament.
India had a brilliant chance to double the lead in the 75th minute. A ball played over the Nepali defense wasn't dealt well by Nepal defender Khusma Rai and Sumati Kumari from India tried to chip Anjana Rana Magar but it went above the bar.
Nepal tried a few things after conceding the goal but created no clear chances of scoring and getting to the final on their own.
Now, Nepal will need Sri Lanka to defeat Bangaldesh in the final league fixture to get to their second final in a row. If Bangaldesh manage to get even a point out of their match, Nepal will be out of the tournament.
The competition is being held on the basis of round robin league with the participation of 5 teams from South Asia. Bhutan and Sri Lanka have already been eliminated from the tournament. The final game will be played on December 22.