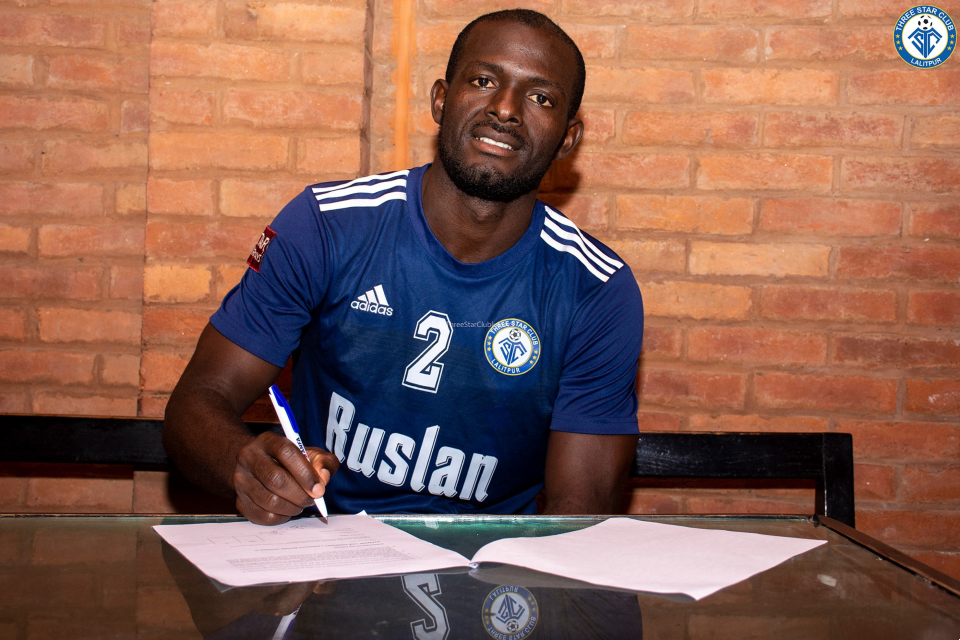 Three Star Club has signed a contract with Cameroonian defensive midfielder, Raphel Bidias Rim.

The club revealed him on Saturday.

"Ruslan Three Star Club welcomes Raphael Bidias Rim to the club. The 25 years old Defensive Midfielder signs a year long deal with Ruslan Three Star Club. Raphael, who is well experienced about Nepali Football has played various Mofasal Tournaments in Nepal with African Roots Association. Additionally Rim played Nepal Super League 2021 from Pokhara Thunders FC", said TSC in a release.

No monetary deals have been provided by both parties. The contract is for a league period.

Martyr's memorial A Division league will start from November 15. There are 14 teams in the league, which has a winning purse of NRs 75 lakh. Each team will get a prep money of NRs 20 lakh.
5th Jhapa Gold Cup: Sankata Club vs Three Star Club