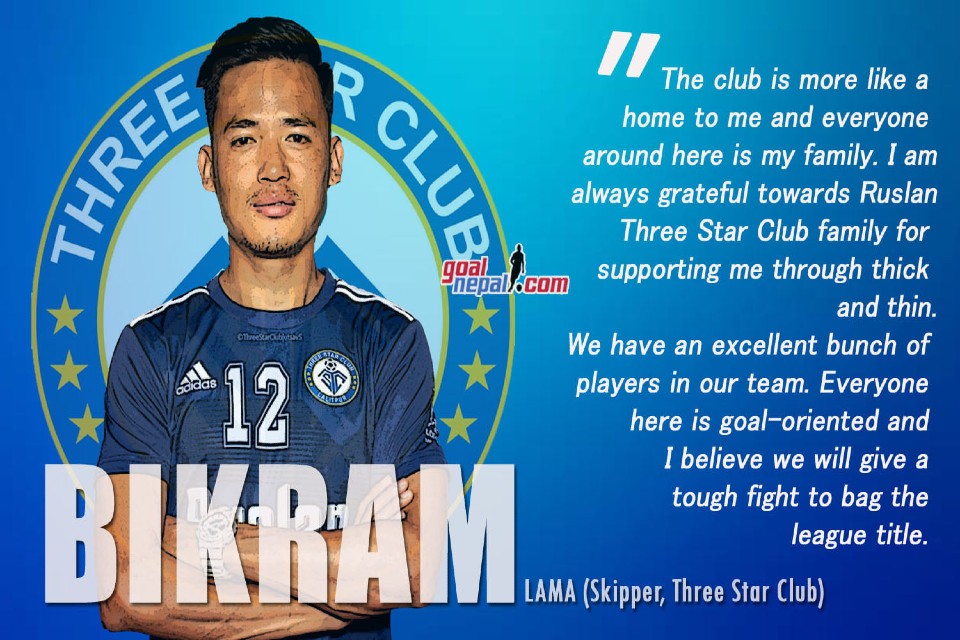 Nepal international and Three Star club skipper Bikram Lama said his club would fight for the league title this season.



Lama - who officially renewed his contract with the club on Thursday - said that the club is more like a home for him.



"The club is more like a home to me and everyone around here my family. I am always grateful towards the club for supporting me through thick and thin".



He added, "We have an excellent bunch of players in our team. Everyone here in goal-oriented and I believe we will give a tough fight to bag the league title".



ANFA is kicking off the league from November 15, 2021.



There are 14 clubs in the league, which has a winning purse of NRs 75 lakh.