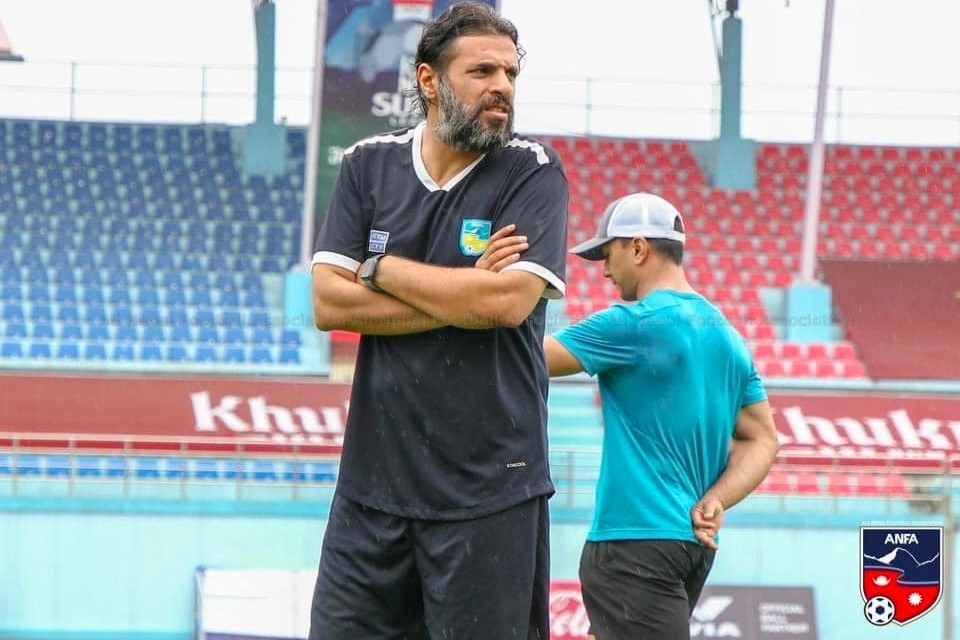 Nepal head coach Abdullah Almutairi has intended to resign from the post officially if his case against senior VP and two journalists wasn't resolved by August 10, 2021.

In an application filed by the coach at ANFA, he clearly mentioned that he was harrased by two journalists and some ANFA officials supported the case.

He added he would leave Nepal if the case wasn't resolved by the aforementioned date.

Since after his Facebook resignation, coach AA hasn't actively taken part in national team training but he made appearance at ANFA complex on Saturday.

ANFA has diverted the case to sports ministry on July 30.




Nepal Vs Mauritius 2nd Friendly Match Highlights