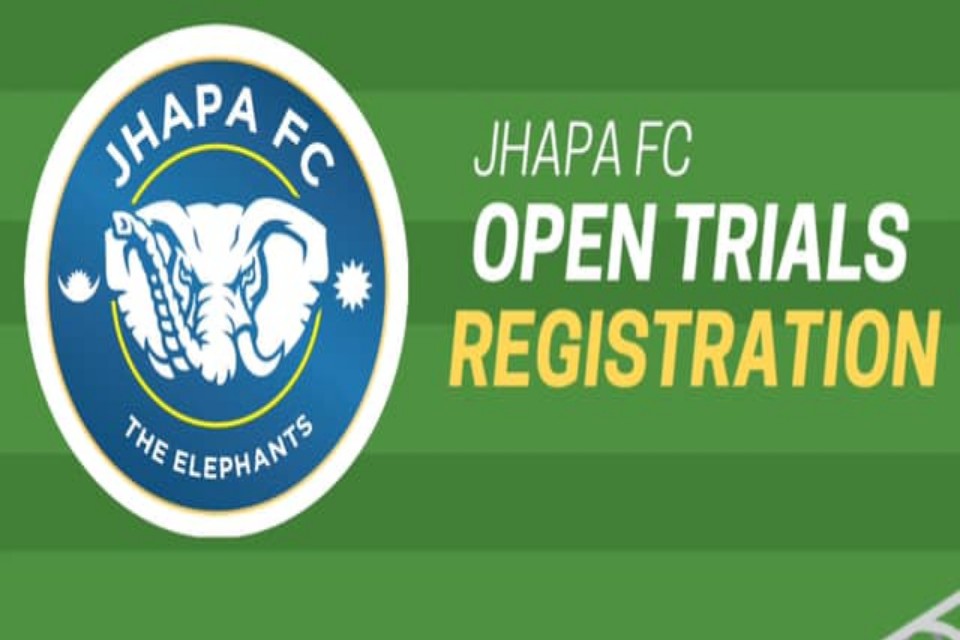 Jhapa FC, Nepal's first private football club, is conducting a football trial tomorrow at Arjundhara municipality, Jhapa.

According to club VP & spokesperson Mr. Sujan Gautam, the trial will be held at Namuna Samudayik Football Ground, Arjundhara Municpality, Ward No. 9 (Near to Saalbaari Jhil Sahid Sukhani Park)

Due to the lockdown imposed by the local government, club has preponed the trial a day before.

Below is the updated details.
Date: 27th July 2021 Tuesday
Time: 9.30 AM - 3.30 PM
Venue: Namuna Samudayik Football Ground, Arjundhara Municpality, Ward No. 9 (Near to Saalbaari Jhil Sahid Sukhani Park)


हाल स्थानीय सरकारद्वारा घोषित निषेधाज्ञाको कारण हाम्रो पुर्व निर्धारित खेलाड़ी छनौट कार्यक्रम १ दिन अघि सारिएको जानकारी गराउन चाहन्छौं।
मिति: २०७८ श्रावण १२ गते मंगलबार
समय: बिहान ९.३० देखी ३.३० बजे सम्म
स्थान: नमुना सामुदायिक फुटबल ग्राउन्ड, अर्जुनधारा नगरपालिका वडा नं ९(सालबारी झिल सहिद सुखानी पार्क नजिकै)
बिस्तृत जानकारीको लागि:
प्रकाश: ९८१-८५५५९४९
अभिनाश: ९८०-८९८७७११
सचिन्द्र धिमाल (प्रशिक्षक): ९८४२६३७३३४
JALTHAL FC JHAPA ENTERS SFs 2nd BHAGIMAN MEMORIAL CUP