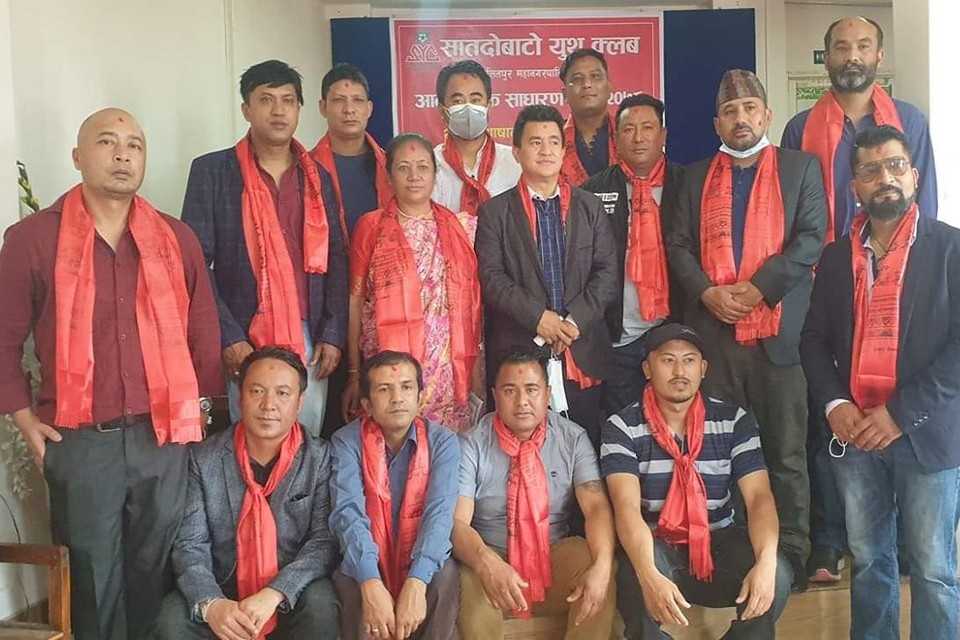 Kapil Rana has been re-elected the president of Satdobato youth club.



The assembly held on Saturday re-elected Rana the president.



Here are the elected officials:



First VP: Shyam Maharjan

Second VP: Bimod Rai

General Secretary: Sunil Bista

Treasurer: Rajesh Manandhar

Secretary: Rabin Khadka

Joint secretary: Ashok Rai


Members: Sita Shrestha, Shambhu Lama, Sugat Ratna Shakya, Paras Maharjan, Prakash Manandhar, Roshan Manandhar, Gopi Krishna Nakarmi
Ajay Acharya, Jamuna Acharya, Kishor Maharjan 




The club is preparing for upcoming Martyr's Memorial A Division league, which will start from September 19, 2021.
5th Jhapa Gold Cup: Satdobato Youth Club Vs APF FC