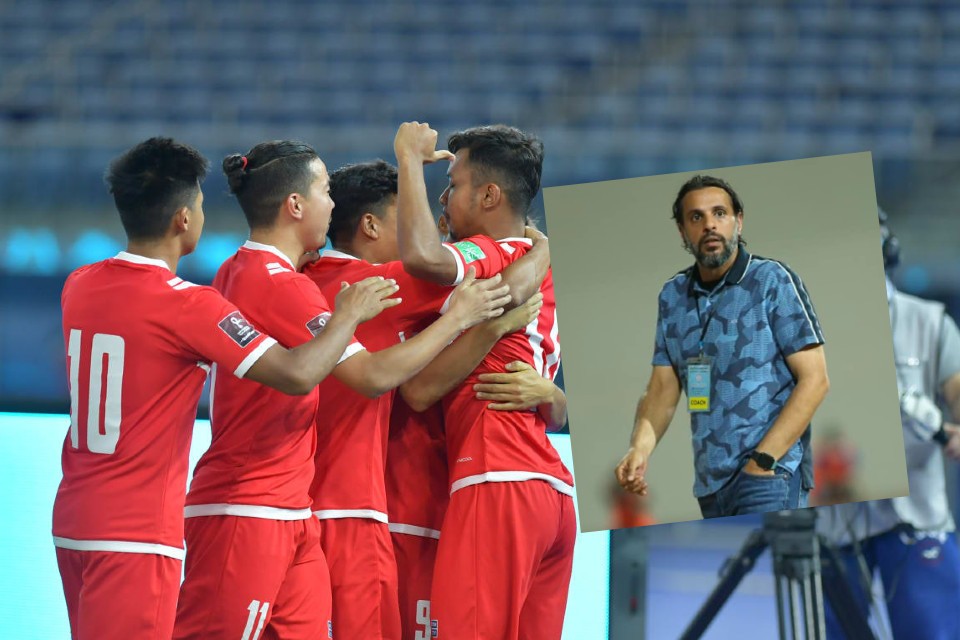 Nepal head coach Abdullah Almutairi demands more from his players.

After winning 2-0 against Chinee Taipei in FIFA World Cup round 2 Asian qualifiers, coach AA said he wanted his boys to fight more in the field.
"I have advice to may players. what they did was very good. They need more. They need to fight more, every second in the field. I dont want them to give up. We won't give up. We will fight untill we die. I am sorry I speak like this but I am like this. We must play hard", said AA in the post match conference.

He also added that his boys needed to calm down for the upcoming big matches.

"We need to calm down. what we believe is one team...Jay Nepal", he said in the conference.

He also spoke about his change in game plan.

"It was important to change the plan. We had read the opponent well. We studied them very well in so many classes. We analyzed them well.

"Anjan scored an early goal which gave us advantage. Why I changed him because I wanted to make some suprises. Good that I fielded Nawayug and Manish in the second half. It is goals that we wanted. But let me tell you it was a very tough game. It wasn't easy against them (to win the match", he added.

Nepal will now play against Jordan on June 7 and against Australia on June 11.
SAFF Championship 2023: Nepal vs Pakistan - Match Highlights