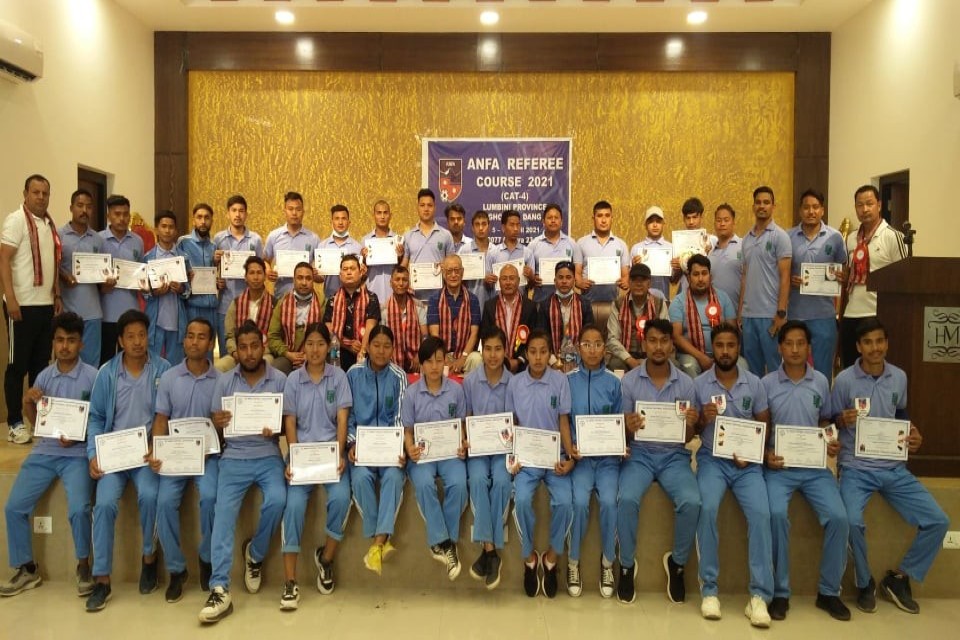 7-day ANFA referee course got concluded in Gorahi, Dang on Sunday.

Eighteen aspiring referees passed the course. Thirty-five participants from province 5 took part in the course.

Buddhi Bahadur Gurung and Laba Khatri were the technical instructors and Sailesh Joshi was the fitness instructor of the course.
The course was coordinated by Rojen Shrestha.
Pass participants: Krishna Chand Thakuri, Gaurab Rokaya, Sudip Gharti, Tejendra Majhi, Bhanishwar Regmi, Chiranjibi Thapa, Keshav Raj Shrestha, Suman Masrangi, Bijay Singjali, Anjana Pun, Kusum Shrestha, Hariram Tharu, Suresh Budha Magar, Bikram Gharti, Sushal Chaudhary, Sharad Bhandari, Prakash Gharti Magar, Rabeen Roka Magar

Dang DFA president Sushil Shrestha and other officials were present in the program.
Beljundhi Mini Stadium - THE NEW SPORTING COMPLEX IN DANG, NEPAL