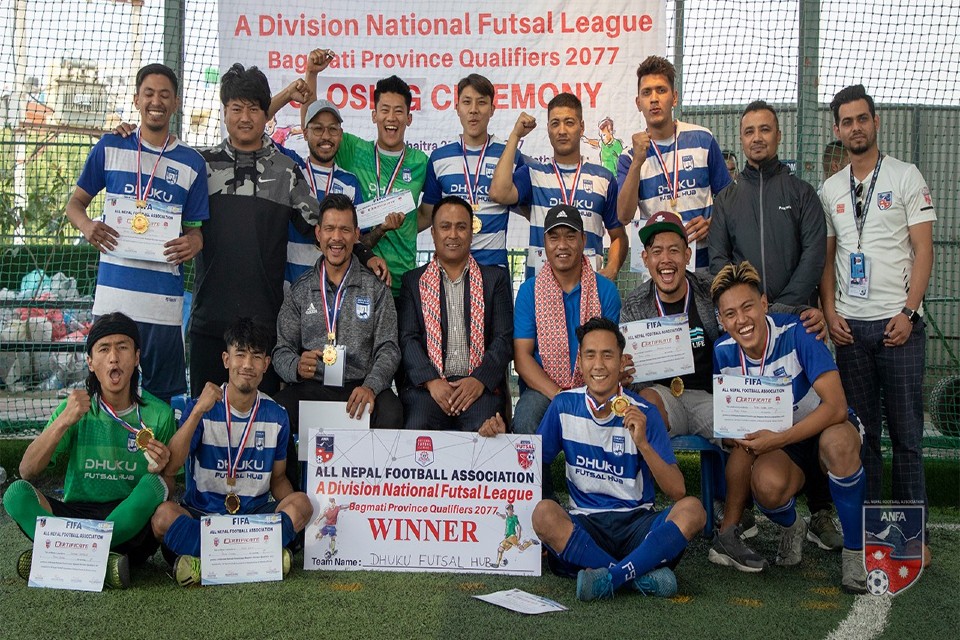 Dhuku Futsal Hub has clinched the title of Bagmati qualifiers of National Futsal league.

Dhuku defeated Sankhamul Futsal 8-2 in the final match played on Sunday.

Four teams - Dhuku Futsal, Sankhamul Futsal, Prabhatferi Youth Club & Sky Goals - have qualified for the final round from Bagmati province.
ANFA ExCo Member and Futsal Coordinator Ratna Kumar Shrestha distributed prizes to the winning players.