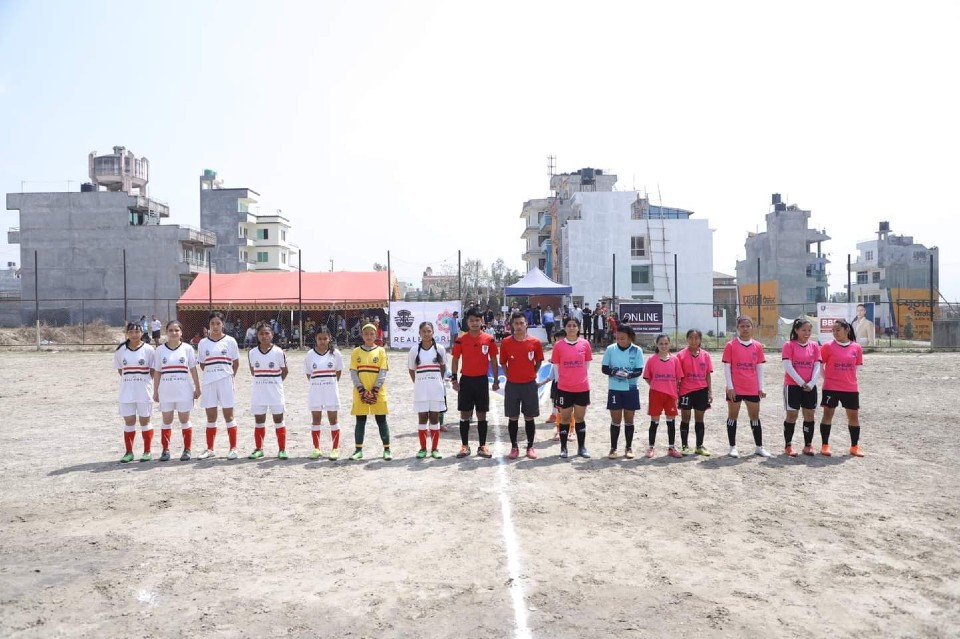 Reale cup 2021 cup is in full swing at Madhyapur, Thimi, Bhaktapur.

Dhuku futsal defeated Reale girls 4 - 0 in the opening game played recently. Kumati futsal defeated Shooter girls 3-0 in the second game.
In other matches, Mega power drew 0 - 0 with Arena Futsal and Lakhur futsal defeated Kingcome Sports Club 4-1.

The championship has a winning purse of NRs 50,000.