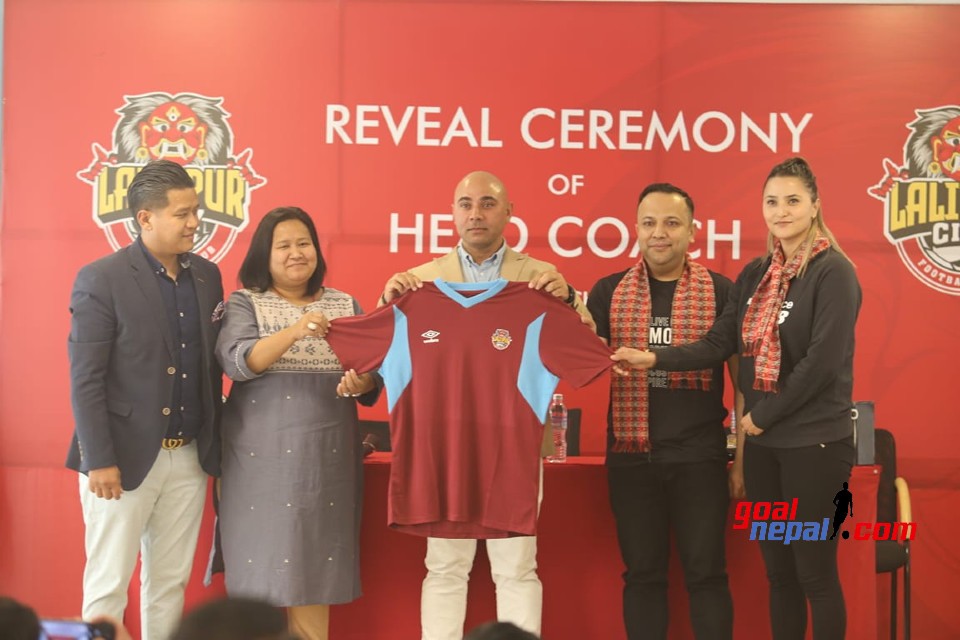 Lalitpur City FC has unveiled Nepali Americal coach Pradip Humagain as a head coach.

The club unveiled coach Humagain as the head coach of the team on Monday in Kathmandu.

Club director, Kamana Gurung and Humagain exchanged signed MoU.

"I always wanted to work for Nepalese football. I would like to thank Lalitpur City FC for the opportunity. We have a very good team. Players are excited. We will soon start training session", said coach Humagain, who is the former coach of Three Star Club. He also coached at Keystone Atheltic club in USA.

"We will try our best to do well in the league", he added.

The club is owned by Bhat Bhateni group. Executive director Kalyan Gurung and other officials were present in the program.