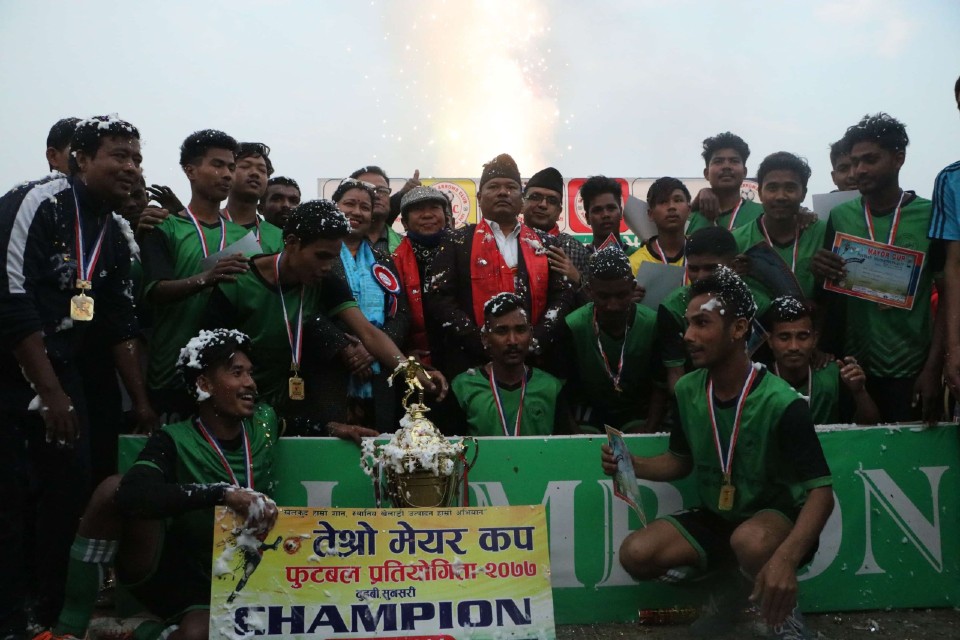 Duhabi ward number seven has clinched the title of Duhabi mayor cup football tournament.

Ward number seven defeated defending champions ward number 10 1-0 in the final match played at Duhabi, Sunsari on Wednesday.

Sewan Rishidev scored the match winning goal.

Here are the best players:

Best GK: Rabin Chaudhary

Best DF: Suraj Majhi

Best MF: Aashik Chaudhary

Highest goal scorer: Dilip Chaudhary

Fair Play: Ward number 2

Best Jersey: Ward number 1

Best coach: Ram Sundar Thandar

All of them received Nrs 5,000 cash each.

The champions received Nrs 1,01,111 while runners up team got Nrs 51,000. Duhabi's sports loving mayor Bed Narayan Ghacchadar, ANFA exco member Deepak Rai and other guests distributed prizes to the winners.


It Is Taking Too Long Time To Construct Itahari Stadium