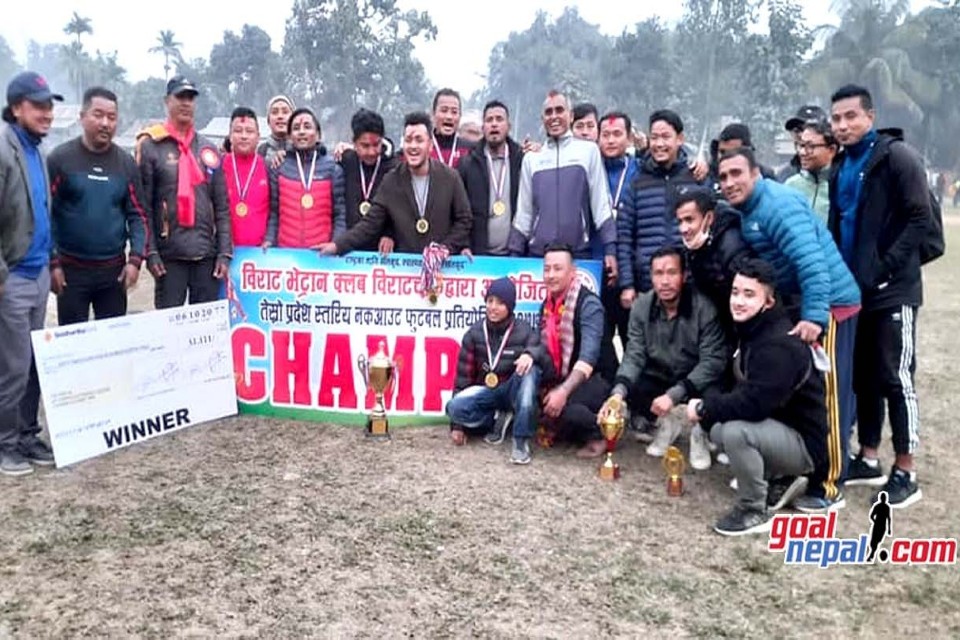 Jhapa veterans have lifted the title of open veterans championship at Biratchowk, Morang.

Jhapa veterans sidelined Birat Veterans, Morang 6-1 in the final match played on Tuesday.

Nagendra Mani Limbu scored a hat trick while Mitra Basnet, Rabin Gurung and Prabesh Katuwal scored apiece for the winners. Prakash Thapa scored a consolation goal for Birat veterans.

The champions received Nrs 51,111.