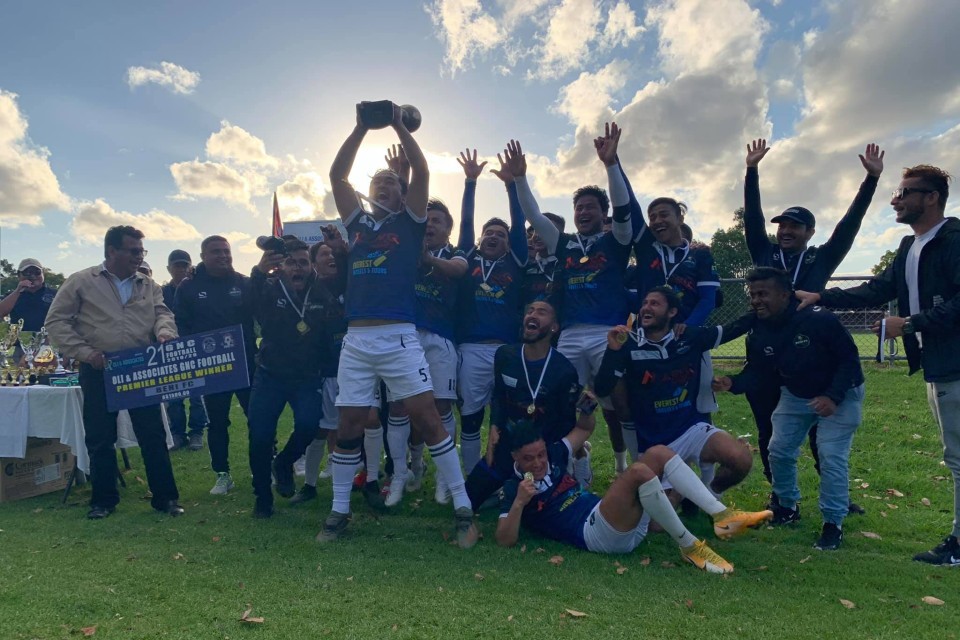 Beni FC has clinched the title of 21st Oil & Associates GNC cup football tournament. 



Beni FC defeated The Rising Club 4-2 on penalties to lift the title. Both teams played 0-0 draw in regulation time and extra added time before inviting a spot kick battle. 



Beni FC goalie Bibek Adhikari blocked two spot kicks. 

In veterans 35+ category, Machhapuchre FC won the title.

In 35+ GNC shield, Parra Park FC clinched the title.

TRG skipper Pranish Ranjit became the best player of the season.
GNC president Jitman Limbu and other guests distributed prizes to the winners. 

Mr. Bhawani Oli, director from the main sponsor Oli & Associates, said they will continue the partnership with the GNC. 



Meanwhile, GNC has confirmed that they will start new season from November 15.



Most of the matches will be streamed LIVE on GoalNepal & Fusion Sports Oz.