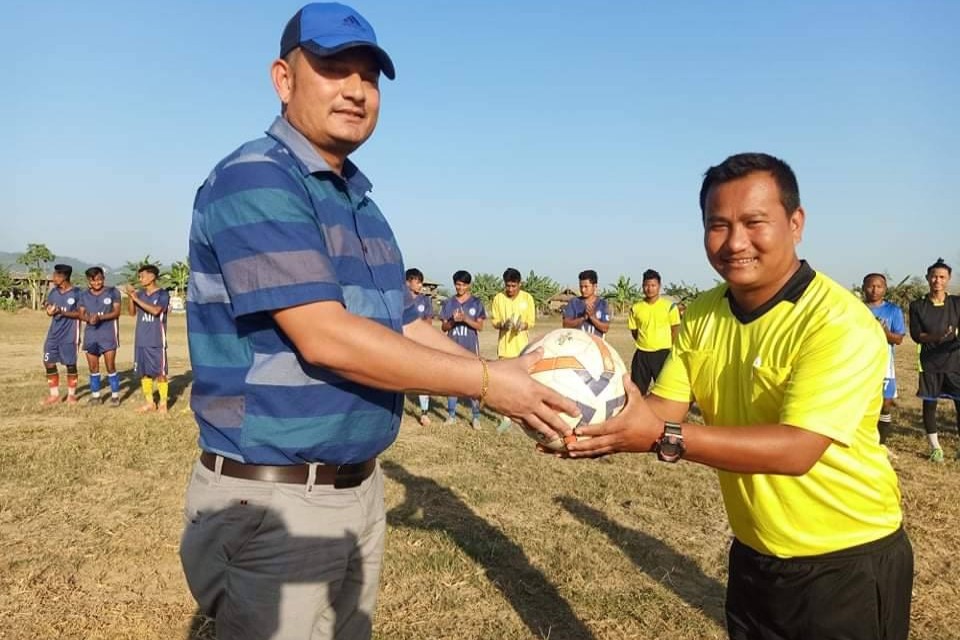 Lafa yuwa club has entered final of 1st Nayabasti cup football tournament at Bagmati municipality, Sarlahi.

Lafa defeated hosts Nayabasti yuwa club 2-0 in the semifinal match played on Tuesday.

Lafa will play the final match against Jana Sahayogi club tomorrow.

The championship has a winning purse of Nrs 20,000 and the runners up team will get Nrs 10,000.
22 teams are taking part in the event.

Pic: Raju Tamang
Sarlahi: Interview With Bagmati Mayor Bharat Thapa