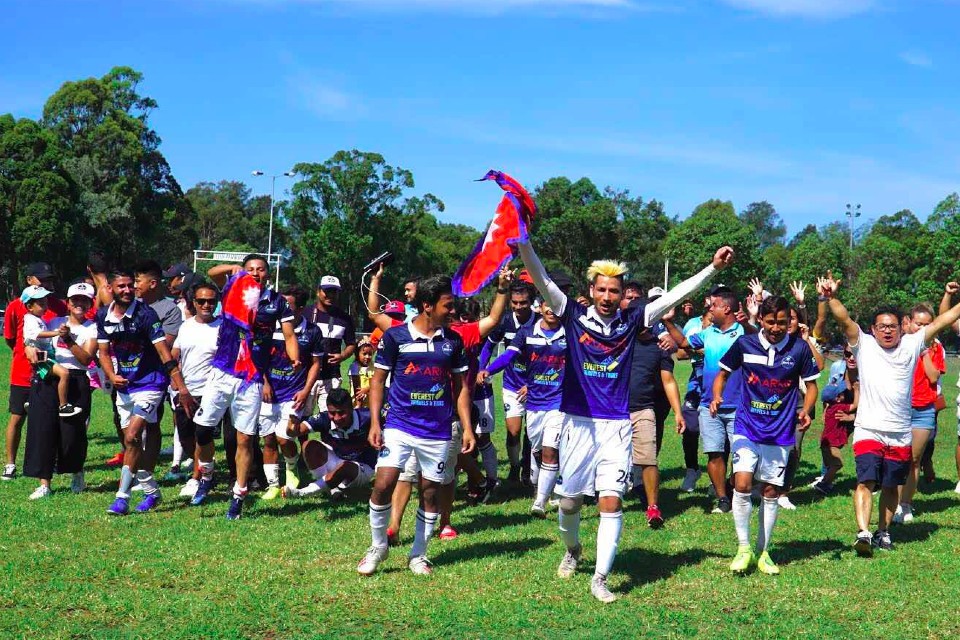 Beni FC has lifted the title of GNC Premier league in Australia.

Beni FC lifted the title with one match in hand. They collected 28 points from 10 matches.

They played 2-2 draw against The Rising Gorkha club in their second last match on Sunday.

Babu Baniya and Ajaya Tamang scored apiece for Beni FC. Sunil Bhandari scored both goals for Rising Gorkha.

The Rising Gorkha finished second in the league.

Now, BFC, TRG, Machhapuchre club and Sagarmatha club will play GNC shield.