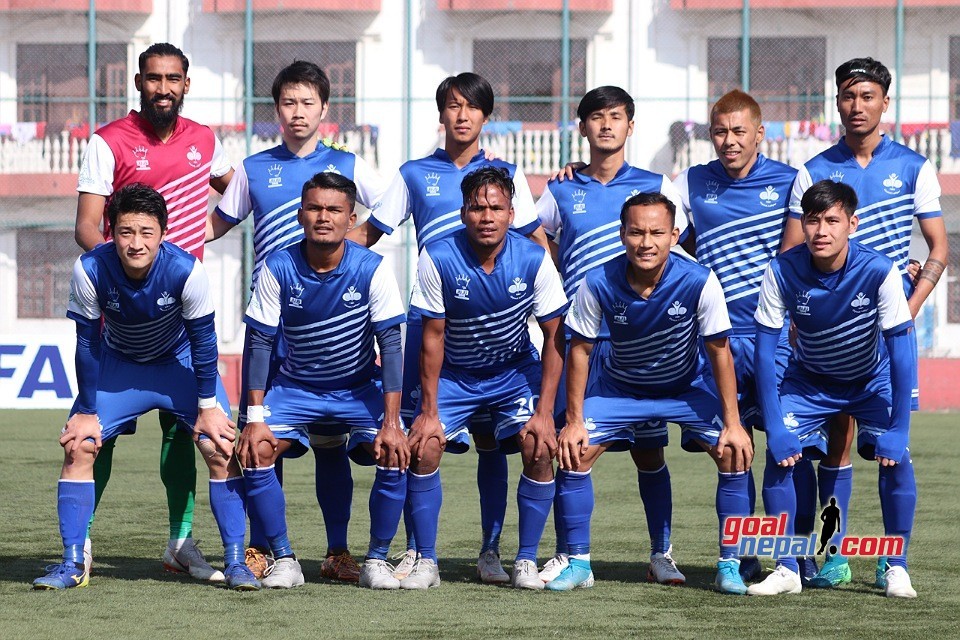 Machhindra FC played 1-1 draw against Chyasal youth club in Martyr's memorial A Division league on Friday.

They were close to defeat but defender Devendra Tamang recued them by scoring a late equalizer.

Coach Prabesh Katuwal said addition of Japanese players by Chyasal made them difficult.

"Chyasal youth club is also a title contender team. Addition of Japanese players have made Chyasal a compact team. They made us difficult", said Katuwal in post match conference.

"We conceded a goal in a silly mistake. Some of our players are injured too", added Katuwal.

CYC coach Bal Gopal Maharjan said they conceded equalizer due to technical mistake.

Qatar Airways Martyr's Memorial A Division League: APF Vs HSC