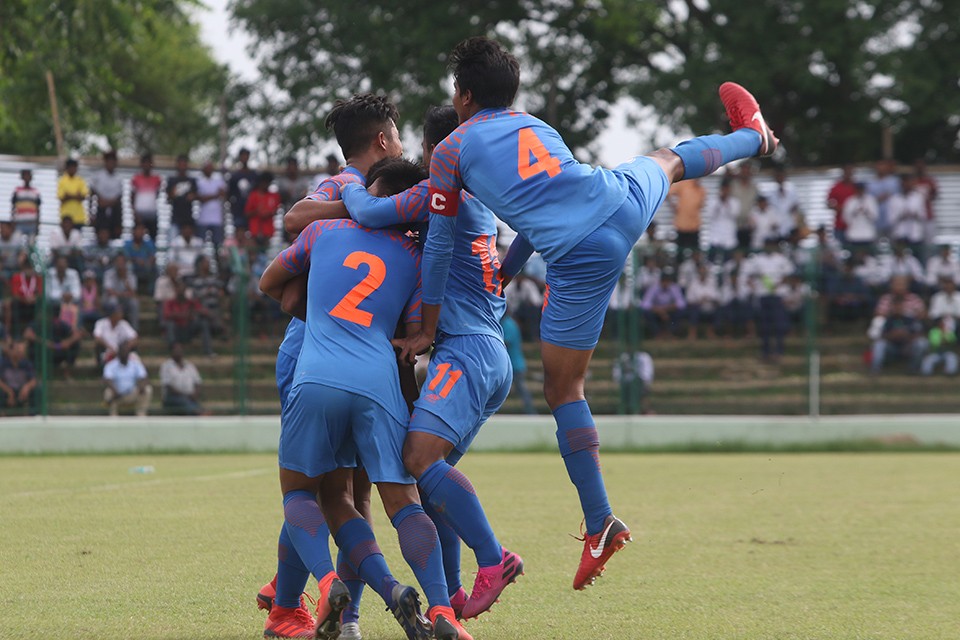 After SAFF glory, All India Football Federation (AIFF) has decided to send its U15 team to Turkey for friendlies.

"The boys are as ready as they were before the SAFF Championship began. As I have said before this is all a part of the process, and the final target is, of course, the AFC Qualifiers. So it is important that you do not take any match or any tour lightly and as a team, you are always prepared and ready," said coach Bibiano Fernandes.

"The first thing I did after the SAFF victory is to remind the boys that we still haven't achieved our target yet," he continued. "Even the boys know that our target is to qualify for the AFC U-16 Championship and therefore the team has already set our eyes forward. Yes, the boys deserved to celebrate the SAFF victory and we did so, but now we are already back on track."

With the SAFF U-15 Championship under their belt, Bibiano's boys are now set to play two friendly matches against Keciorengucu FC on September 9, followed by a match against Fenerbahce FC on September 11.

Nepal U15 is back to training at ANFA complex with no friendly camps abroad or international friendly matches at sight.