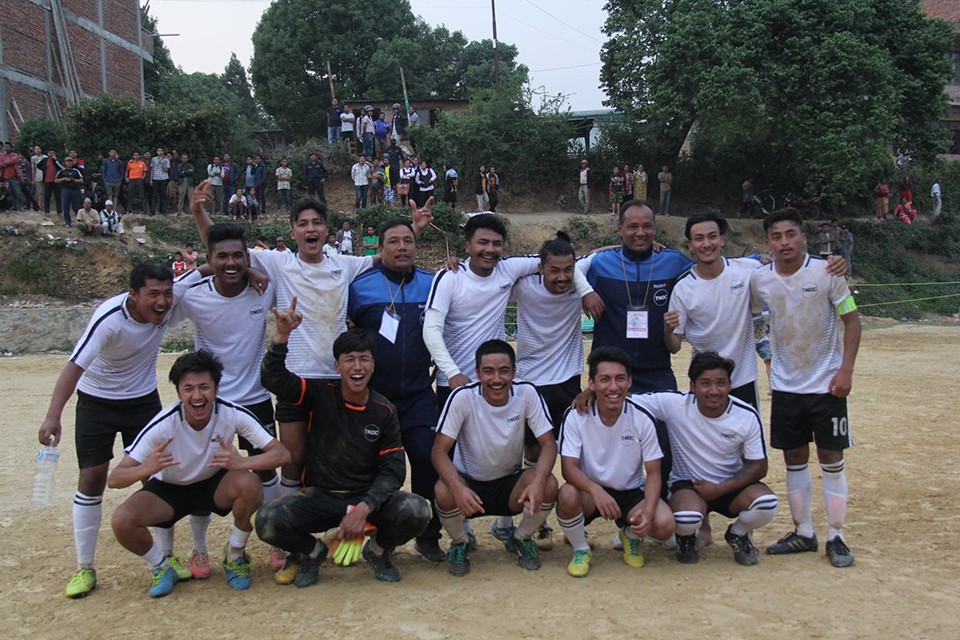 Region number 3, Jawalakhel and TNDC Thecho have entered semifinals of Godawori mayor cup football tournament.

Region number 3 Jawalakhel defeated Ringapur club 4-1 in tie breaker to enter semis on Monday. Both teams played an exciting 4-4 draw in regulation time.

In the second match, TNDC defeated Namuna Godawori 2-1 to enter semifinals.

Anil Deshar and Bikesh Deshar scored apiece for the winners. Bhuwan Tamang scored one for Namuna.

Two Star club, Thecho is organizing the championship.


Pitch Construction At Chyasal Stadium - VIDEO