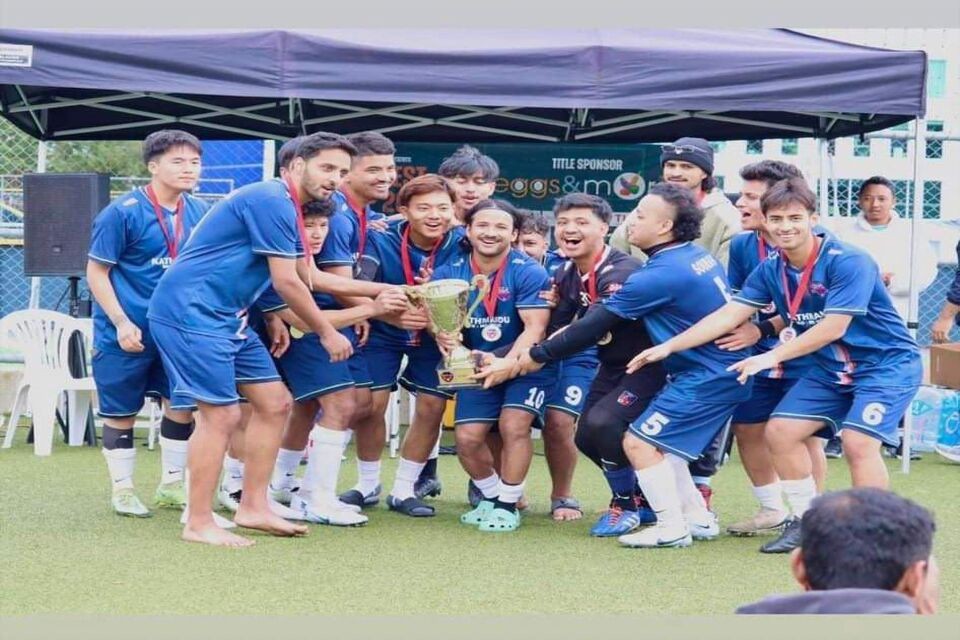 Nepal United FC has lifted the title of Everest cup football tournament in Auckland, New Zealand.

Nepal United FC defeated Gurkha FC 3-1 in the final match played on Sunday.

Druk FC became third beating Nepalese warriors FC.

In Plate championship, Gurkha FC White defeated Sherpa FC 2-1.

Former Nepal U23 defender Niraj Basnet became the player of the tournament, which is organized by Gurkha FC.