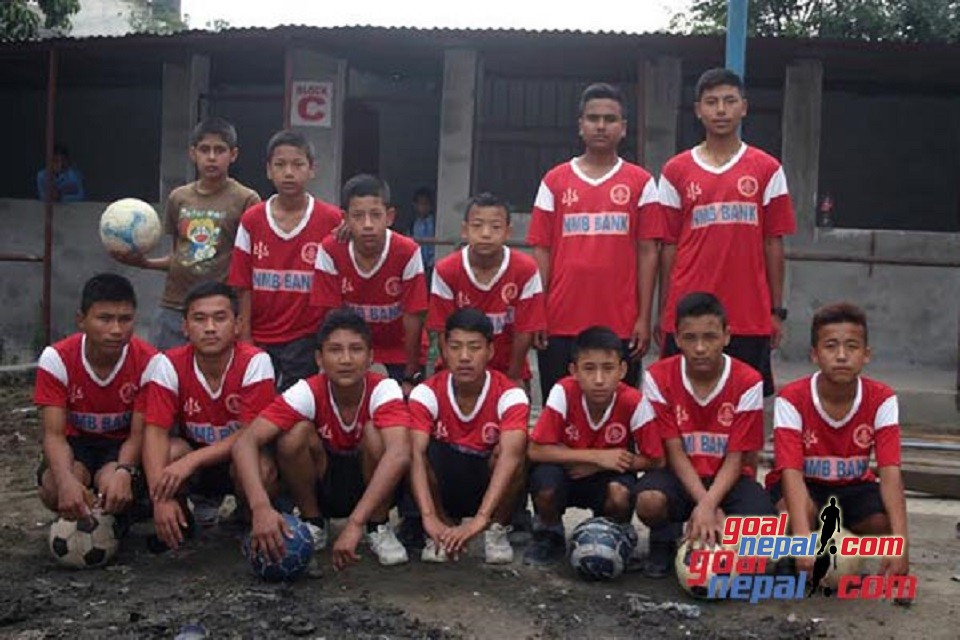 GoalNepal.com has donated a set of jerseys and 10 footballs to earthquake hit Mount Summit School located at Jorpati, Kathmandu.
Basu Dev Awal donated Jerseys and footballs to the school management committee on behalf of GoalNepal. Machhindra Club supported GoalNepal for this campaign by providing jerseys.
Journalist & GoalNepal CEO, Bikram Thapa said team GoalNepal was glad to make students happy by distributing footballs and sporting gears.
"There is no reason we should be sad post earthquake. Nepalese are resilient and brave. We need to move on and explore opportunities. You can choose sports as a mean to make you happy and make your country proud", said Thapa.
"We will continue distributing footballs and sporting gears to other schools across the country", added Thapa, who recently donated 110 footballs to 12 schools in five earthquake affected districts with the help of GoalNepal supporters.
GoalNepal earlier donated 70 footballs to earthquake traumatized kids at various camps in Kathmandu.
It also donated Rs 1,01,111 to the people in Manekharka, Sindhupalchowk through Koshish Campaign run by Journalist Bijay Kumar Pandey.