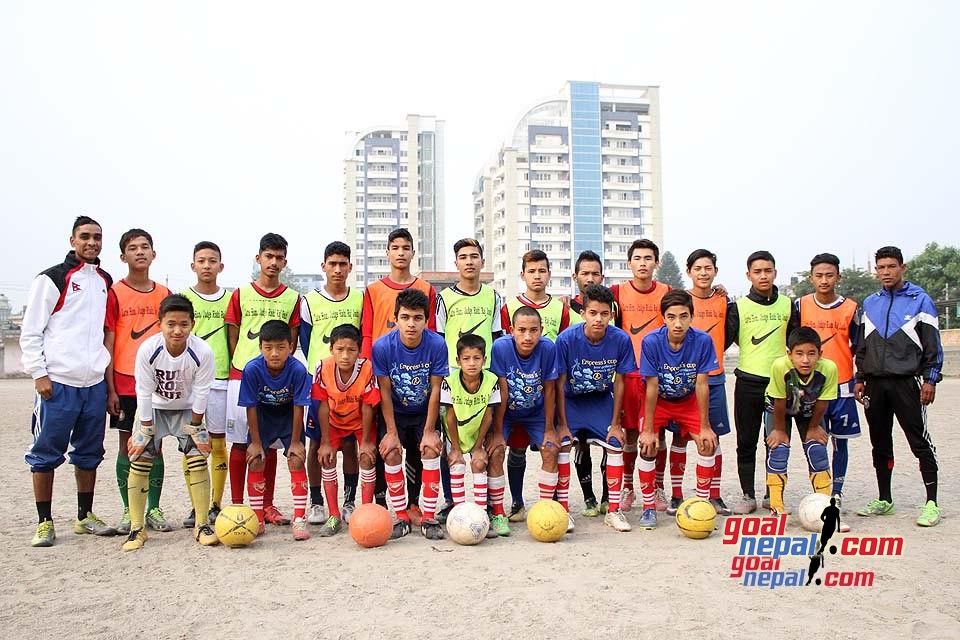 GoalNepal.com has appreciated a youth football academy run by former Nepal international, Deepak Bhusal.

Bhusal is running Sanogaucharan football academy at Sanogaucharan football ground.
The portal has donated 10 footballs and seven football t-shirts to the academy on Wednesday.
GoalNepal had earlier donated football and sporting gears to Lalitpur football training centre and SWSC, two most active football academies in Kathmandu.
GoalNepal CEO Bikram Thapa said, "We are glad to appreciate youth football academies. We need to promote these academies to produce young talented football players.
"We will slowly move outside Kathmandu valley and will appreciate other academies across the country", added Thapa.
FC Reale Japan has supported GoalNepal in this campaign.
Coach Bhusal thanked GoalNepal.com for the support.