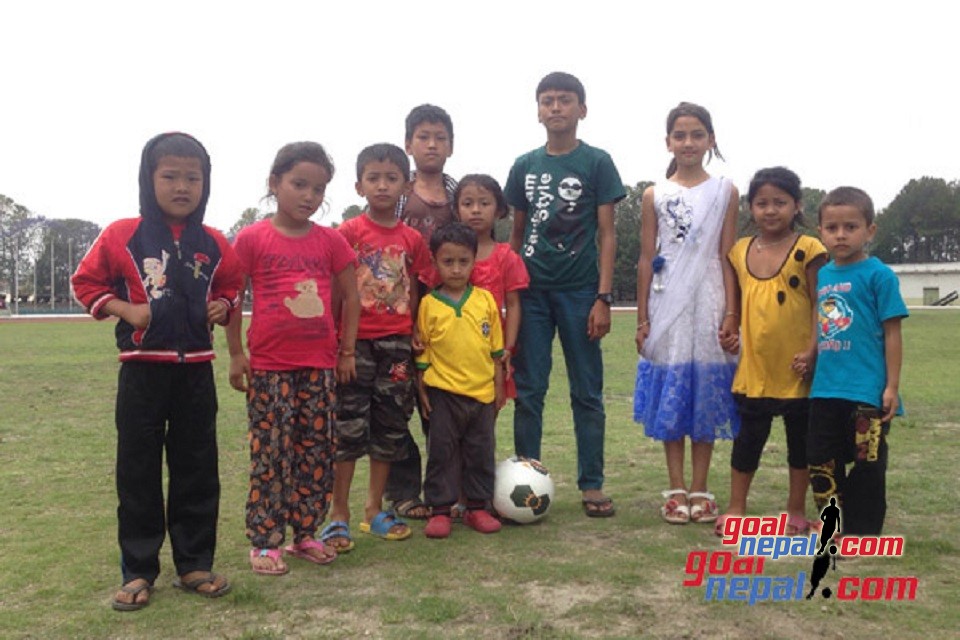 GoalNepal has launched a rehabilitation program for earthquake victims staying in different camps in Kathmandu.
GoalNepal distributed three footballs at Lagankhel Camp. Nepal Army major, Rabindra Pandey distributed those footballs to the victims.
"I am sure they (children) will now be happy", said Major Pandey.
In a partnership with Adidas Nepal (Roots Fashion), GoalNepal is distributing 20 footballs (Original Adidas ball) to six camps.
Those camps are Chaauni, Tudhikhel, Dasrath Stadium, Bhadrakali, Lagankhel and Jawalakhel.
GoalNepal COO Manoj Singh said it was everybody's responsibility to make small kids, youth happy in this tough situation.
Singh said, "GoalNepal is glad to receive support from Adidas Nepal. We are distributing 20 footballs in the first phase.
"We are going to all places to make our kids happy. We want them to enjoy the game and heal the pain", said Singh.
GoalNepal is supported by many valued viewers.
Those who have supported us are:
Uni Liga Gottingen, Germany: Rs 35,419
Samli & Prastab Lamichane: Rs 16,300
Manil Gurung/Anil: Rs 9002
Rajesh and maya Devi Gurung: Rs 1287
Roshni Gurung: Rs 1287
Sachin Amatya & Deepa Rs 10,000
Bhimu Gurung: Rs 30,000