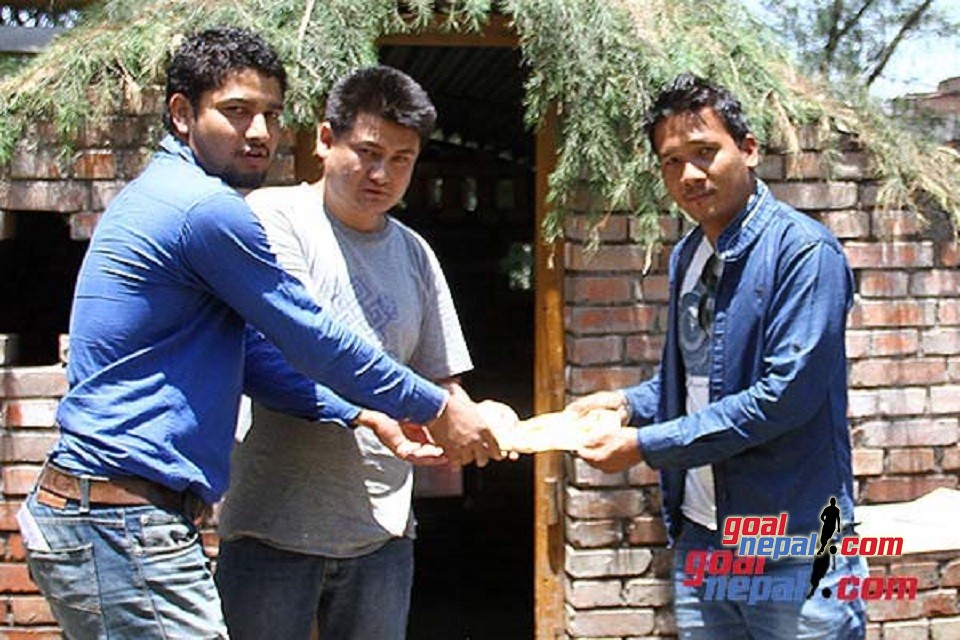 Team GoalNepal handed over Rs 50,000 to Aashraya to construct five temporary homes for earthquake victims in Sindhupalchowk.

GoalNepal has joined hands with Aashraya to construct homes in worst hit Sindhupalchowk.
GoalNepal COO & Photo Journalist, Manoj Singh handed the money over to Er. Gopal Bahadur Kunwar and his team at IOE on Thursday.
GoalNepal has received monetary support from its supporters to help Aashraya build temporary homes.
Aashraya-आश्रय is a group of graduates from IOE volunteering to provide better relief shelter options for the survivors of the 2015 Gorkha Earthquake.
GoalNepal CEO/Managing Editor, Bikram Thapa has thanked all GoalNepal's well wishers for monetary support.
"From day 1, we are fulfilling our national duty. After providing relief materials and holding medical camps, we thought we should focus on rehabilitation. When we came to know about Aashraya, we decided to team up with them.
"We would like to request all our valuable viewers to join us in our campaign. Right now, we have announced to construct five homes and hopefully, we can announce for more homes", said Thapa.
Those who have joined in our campaign:
Uni Liga Gottingen, Germany: Rs 35,419
Samli & Prastab Lamichane: Rs 16,300
Manil Gurung/Anil: Rs 9002
Rajesh and maya Devi Gurung: Rs 1287
Roshni Gurung: Rs 1287
Sachin Amatya & Deepa Rs 10,000