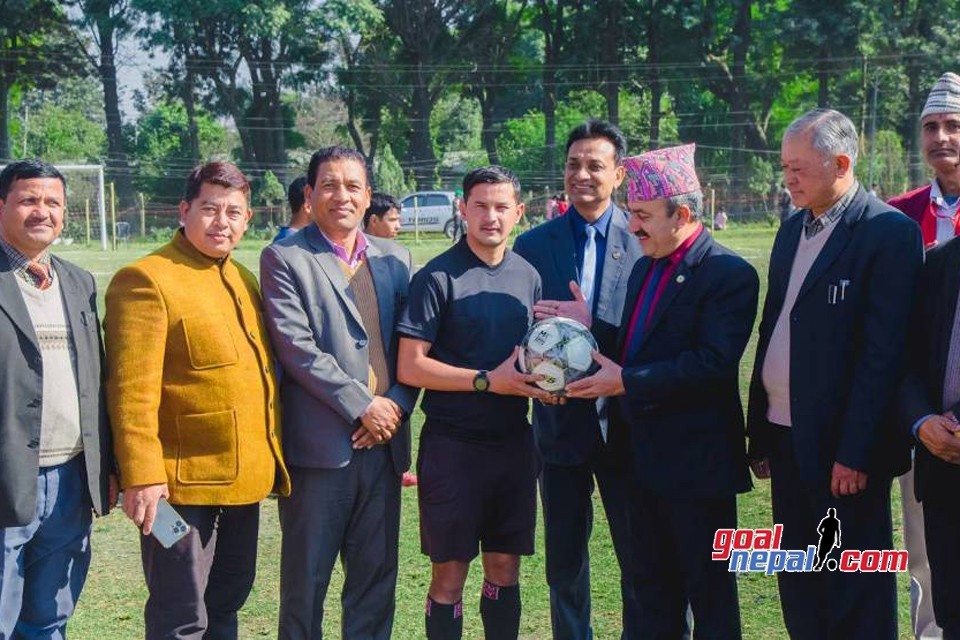 5th Nexus-Sankata boys football championship got underway in Bhaktapur.

Hosts Nexus defeated Bhimeshowr academy 8-0 in the opening match played at MYA football grounds on Sunday.

Ankit Ale Magar, Anish Thapa Magar and Ekraj BK scored brace each while Dinal Limbu and Kishor Danuwar scored apiece for the winners.

PABSON president DK Dhungana inaugurated the event. MYA president Upendra Man Singh, Sankata club president Indraman Tuladhar and others were present in the program.

The championship has a winning purse of NRS 50,000 and runners up team will get NRs 25,000. 16 teams are taking part in the event.