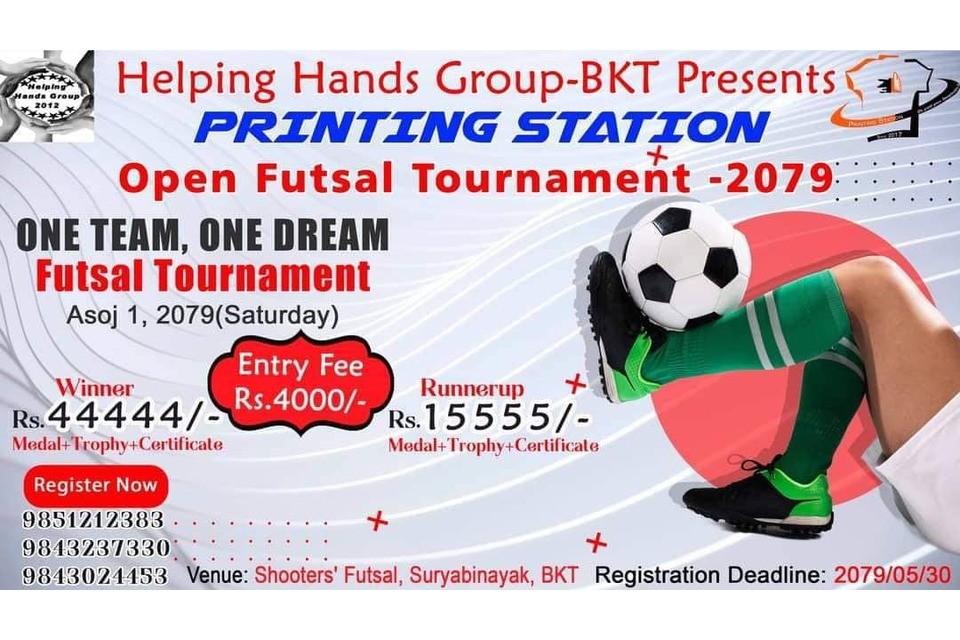 Helping Hands Group-BKT presents Printing Station Open Futsal Tournament 2079 is going to be held on Ashoj 1.
The tournament will be held at Shooters Futsal, Suryabinatak, Bhaktapur.
The winners of the tournament will receive Rs. 44,444 while the runners-up will receive Rs. 15,555. Entry fee has been set at Rs. 4,000.
Deadline for registrations is Bhadra 30.