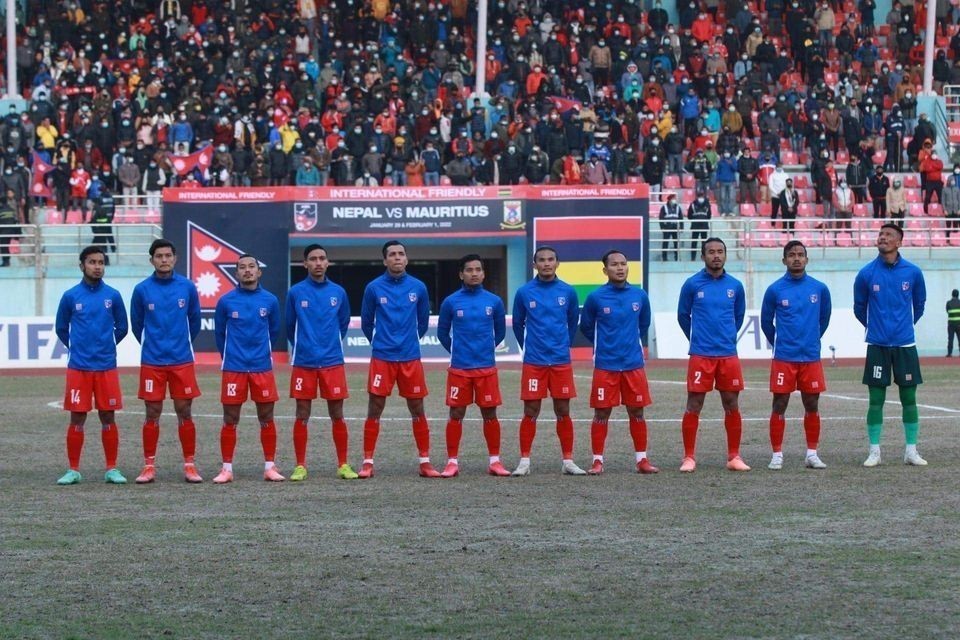 Nepal and Pakistan will lock horns against each other at the Dasharath Stadium on November 16. It will be Pakistan's first international match since 2019. Pakistan were buried for four years from international football as they had a ban imposed on them by FIFA which was lifted in June earlier this year.
Upon their return to international football, the Pakistani national team have travelled to Nepal to play a one-off friendly.
Pakistan and Nepal have played each other 17 times in their history (including unofficial matches). Pakistan have had the edge on Nepal having won seven matches and lost only two. The two sides have played five draws.
Nepal are winless against Nepal in their last five matches with two draws and three defeats. The last encounter between the sides took place in SAFF Championship in 2018 where Pakistan were victorious 2-1. Interestingly, Hassan Bashir, who scored in that match, will captain the Pakistani side upon their return at 35 years of age.
| | |
| --- | --- |
| Games played | 17 |
| Nepal | 5 |
| Pakistan | 7 |
| Draw | 5 |
Breakdown:
| | | | |
| --- | --- | --- | --- |
| Date | Fixtures (Home vs Away) | Results | Tournament |
| 30 April, 1985 | Pakistan vs Nepal | 1-0 | Quaid-E-Azam |
| 25 December, 1985 | Pakistan vs Nepal | 0-0 | South Asian Federation Games |
| 01 May, 1986 | Pakistan vs Nepal | 0-2 | Quaid-E-Azam |
| 02 May, 1986 | Pakistan vs Nepal | 5-0 | Quaid-E-Azam |
| 22 October, 1989 | Pakistan vs Nepal | 0-0 | South Asian Federation Games |
| 16 July, 1993 | Pakistan vs Nepal | 1-1 | SAFF Championship |
| 29 March, 1995 | Pakistan vs Nepal | 0-2 | SAFF Championship |
| 04 September, 1997 | Nepal vs Pakistan | 0-2 | SAFF Championship |
| 28 September, 1999 | Nepal vs Pakistan | 3-1 | South Asian Federation Games |
| 25 March, 2008 | Nepal vs Pakistan | 2-1 | International Friendly |
| 27 March, 2008 | Nepal vs Pakistan | 0-2 | International Friendly |
| 07 June, 2008 | Pakistan vs Nepal | 1-4 | SAFF Championship |
| 06 December, 2011 | Pakistan vs Nepal | 1-1 | SAFF Championship |
| 06 February, 2013 | Nepal vs Pakistan | 0-1 | International Friendly |
| 09 February, 2013 | Nepal vs Pakistan | 0-1 | International Friendly |
| 03 September, 2013 | Nepal vs Pakistan | 1-1 | SAFF Championship |
| 04 September, 2018 | Nepal vs Pakistan | 1-2 | SAFF Championship |
SAFF Championship 2023: Nepal vs Pakistan - Match Highlights