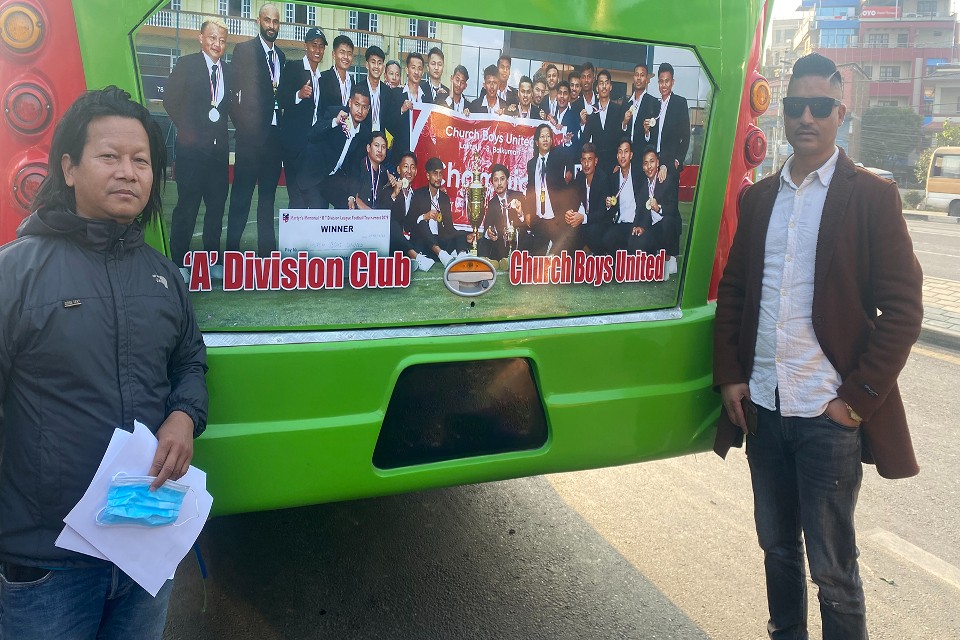 Kathmandu (GoalNepal) - Church Boys United have roped in FIFA A.C. Hiace Deluxe Transport Pvt. Ltd. as their transport partner for the upcoming season on the Martyr's Memorial A Division League.
CBU President Tanka Lal Rai signed a one-year MOU on Monday, Vice President Janaranjan Devkota, FIFA Transport President Sabin Dangi, Treasurer Ramesh Khadka, and Director Chandra Kaji Gurung.
In accordance with the MOU, FIFA Transport would provide CBU with transportation services totaling NR 8 Lakhs for travel throughout the year. The CBU logo and player photographs will also be displayed on FIFA Transport's buses.
CBU will wear a jersey with the FIFA Transport badge when competing in any football competition. Additionally, in every club's marketing initiative, CBU will identify FIFA Transport as a Transport Partner.