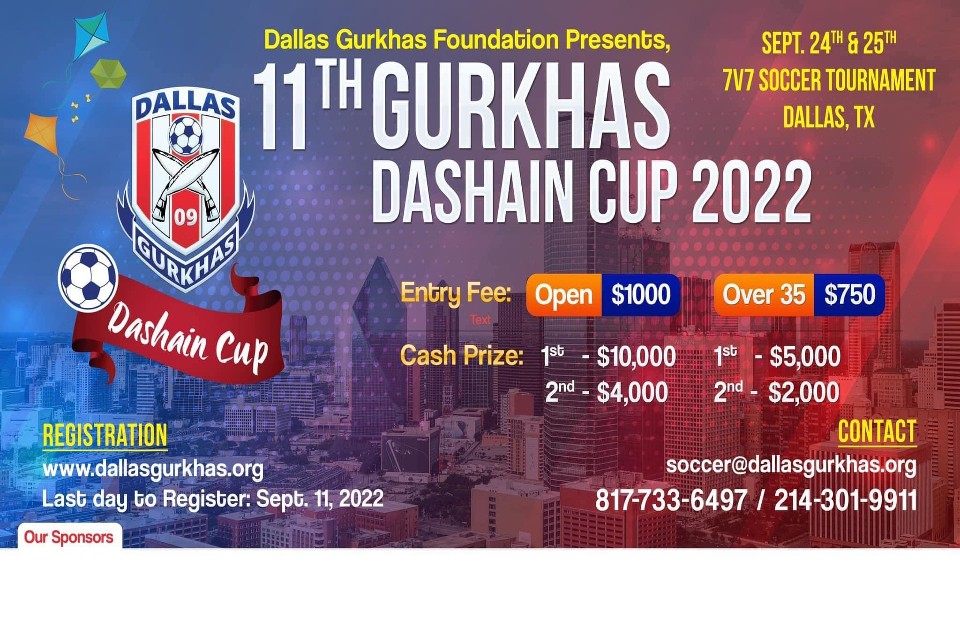 Dallas Gurkhas Foundation presents the 11th Gurkhas Dashain Cup 2022 is going to be held in Dallas, Texas, USA, on September 24 and 25.
The tournament will be played in two categories; regular and over 35.
The seven-a-side tournament will award the winners $10,000 and $5,000 in regular and over 35 categories, respectively. Similarly, the runners-up will receive $4,000 and $2,000, respectively.
The deadline for registration is set for September 11.