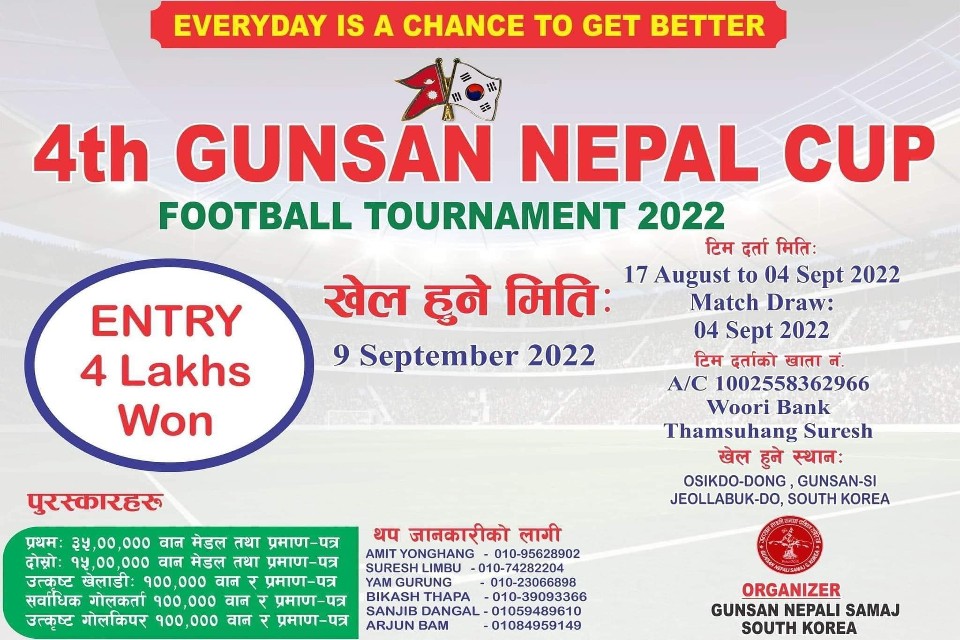 The fourth Gunsan Nepal Cup Football Tournament 2022 is going to be held in South Korea on September 9, 2022.
The tournament which is going to be held in Osikdo-Dong, Gunsan-Si, Jeollabuk-Do, South Korea will award the winners 35 Lakhs Won while the runners-up will receive 15 lakhs Won.
The player of the tournament, best goalkeeper and highest scorer will each receive one lakh Won.
The last date for registration in set for September 4.