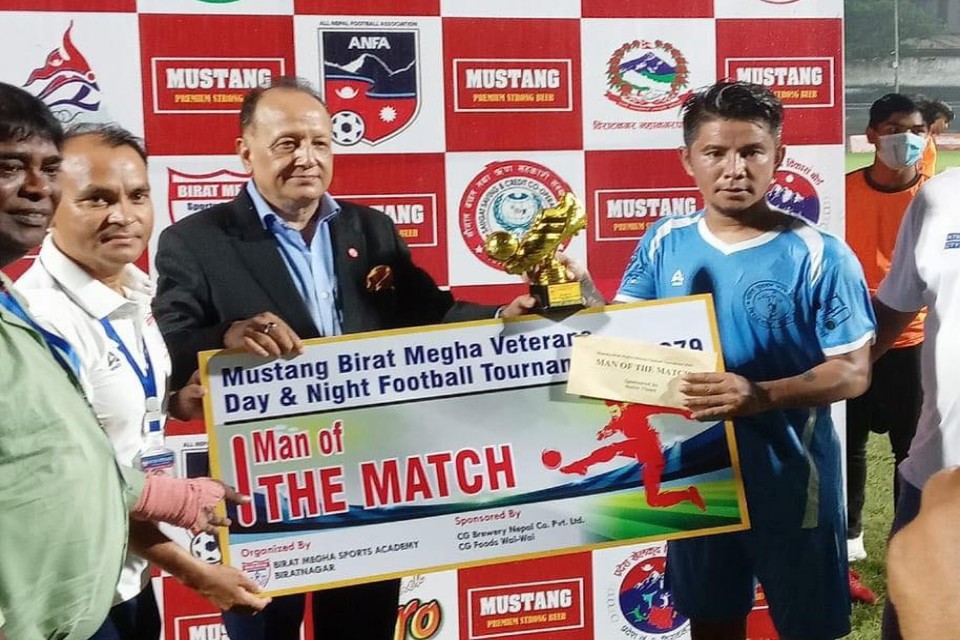 Hatkhola veterans have entered semifinals of Mustang Birat mega veterans championship in Biratnagar.

In the match played at Sahid Maidan, Hatkhola hammered hosts Birat mega sporting club 10-0. Hatkhola played with former Nepal internationals.

Rajkumar Ghising was named the man of the match.

Eight teams are taking part in the event, which has a winning purse of NRs 1 lakh.