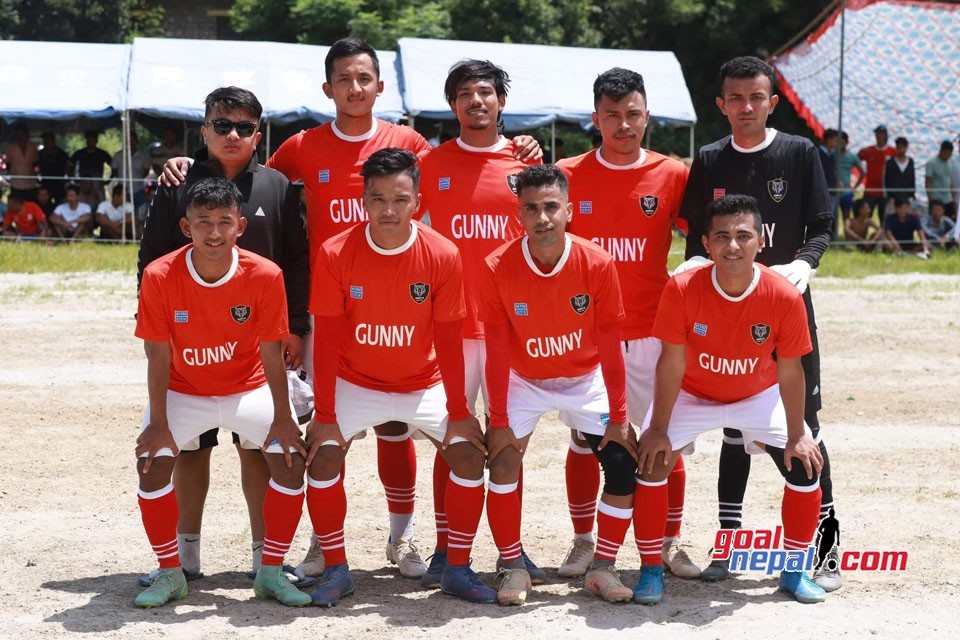 Seven matches were completed on Thursday in the ongoing First Vyas Mayor Cup seven-a-side open football tournament. BYC (B), Ramthunki FC, Ganni FC, Ramjyoti FC, Adarsh ​​Youth Club, Kali Bhanjyang and Bhadgaon FC have come out victorious on the second day.
BYC defeated Namaste Deurali 2-0 in the first match at BP Ban Batika Stadium in Damauli. Similarly, Ramthunki defeated Patan FC in the second match by 3-1. In the third match, Ganni FC beat ANC 3-0.
Similarly, in the fourth match, Ramjyoti beat Youth Active FC 3-2 in a tiebreaker. Before that, both teams played a 2-2 draw in the scheduled time. Adarsh Youth Club defeated Shuklagandaki Municipality in the fifth match 1-0.
In the sixth match of the day, Kali Bhanjyang defeated Shashikuwa FC 8-7 in a tiebreaker. Before that, both the teams played a goalless draw. Similarly, in the last and seventh match, Bhadgaon FC defeated Friendship FC 1-0.
Rajesh Malla informed that the winners of the competition held with the special support of Vyas Municipality will receive a cash prize of 2,02,222 rupees, while the runners-up will receive 1,11,111 rupees. Similarly, the organizers informed that attractive prizes have also been arranged for the individual category.