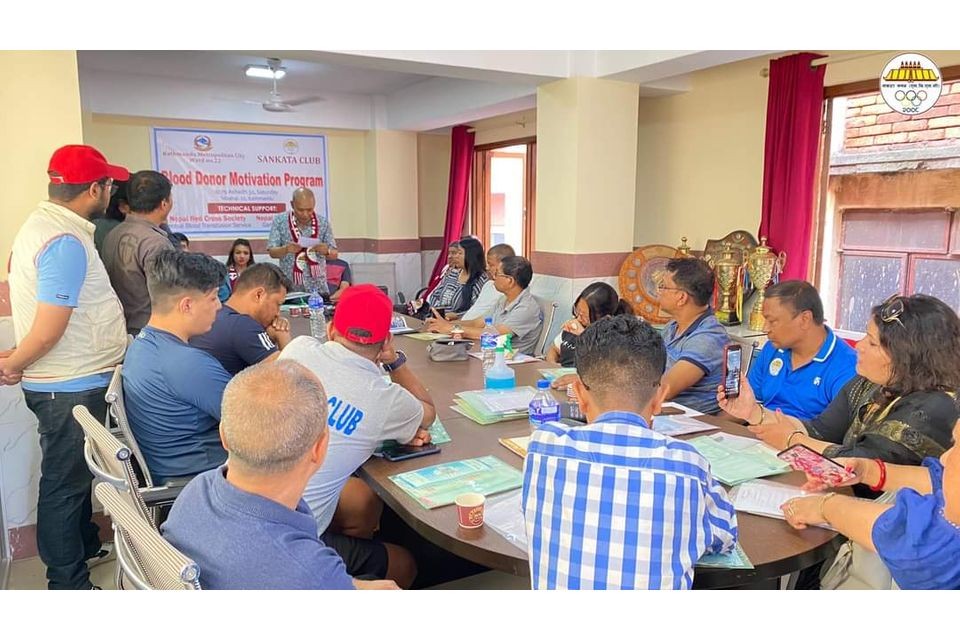 Sankata Club have held a 'Blood Donor Motivation Program' on Saturday with Technical Support by Nepal Red Cross Society.
The program was held in Tebahal-22, Kathmandu with technical assistance from Nepal Red Cross Society Central Blood Transfusion Service and Nepal Red Cross Society Ganahabal Sub-chapter.
The club has been heavily involved in the community level throughout the years having held various programs. Recently, the club established a table-tennis facility for the locals as well.
5th Jhapa Gold Cup: Sankata Club vs Three Star Club