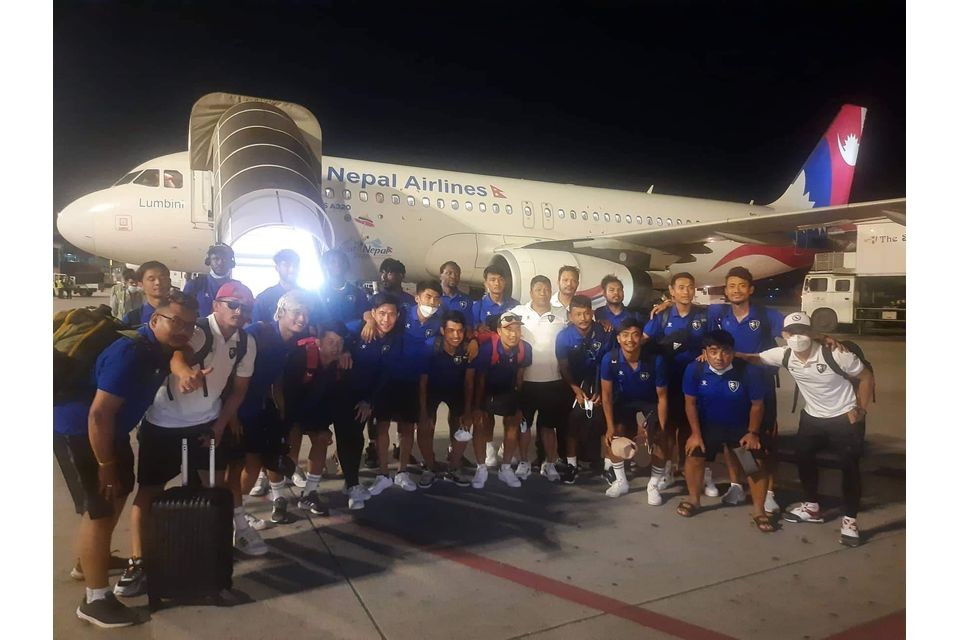 New Road Team (NRT) have arrived back in Nepal after the completion of their Malaysia and Thailand tour. The team arrived back in Friday evening, the club announced through social media.
The tour included four losses and a win for NRT. In Malaysia, they participated in the TYT Cup and suffered two heavy defeats against Karo United FC and Penang FC.
In Thailand, NRT suffered a 5-2 defeat against Kasem Bundit University FC in the first friendly, and a 9-0 defeat against Thai League 1 side Chonburi FC. However, they defeated Thonburi United FC 2-1 in the final match of their tour to round off on a high.
The club toured South-east Asia as a "pre-season" preparation for the upcoming league season. NRT had recruited the likes of Rajeen Dhimal and Bishal Rai for this tour.
6th Rajarshi Janak Cup: NRT Vs Bharatpur FC - Match Highlights