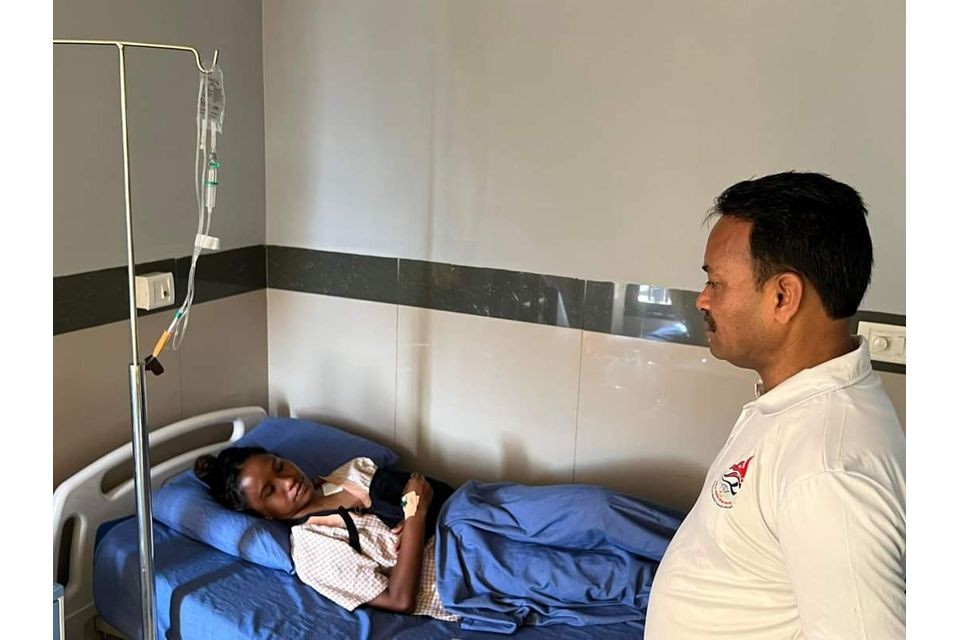 Renuka Nagarkoti, captain of the national women's football team, was visited by Minister for Youth and Sports Maheshwar Jung Gahatraj, who has told her that there won't be any issues throughout her treatment.
On Thursday morning, the sports minister Gahatraj met skipper Renuka in the hospital to learn about her health.
Since her injury occurred during a practice session in preparations of the Asian Games and SAFF Women's Championship, the expenses will be covered by the National Sports Council.
During the preparations for the next SAAF Women's Championship and Asian Games, Renuka broke her collar bone on Monday. On Tuesday night, she had surgery at B&B Hospital in Lalitpur.